Dappy has tweeted a picture of his latest tattoo, and all we have to say about is: #OMG.
The 'Celebrity Big Brother' runner-up showed off just how much he loves social media with his latest tat, as he's had a hashtag permanently etched on his face.
No seriously. Check it out for yourself if you don't believe us.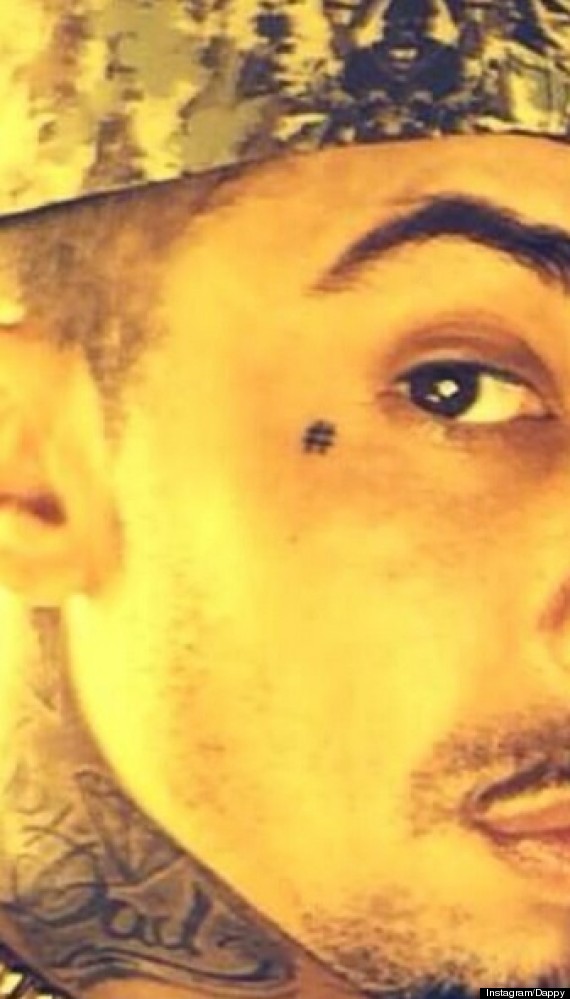 #WhatWereYouThinking?!
Dappy explained his unusual tattoo design on - where else? - his Twitter page, saying:
And by the way, the reason I got a # Tatted on my FACE was simply 2 make sure IT stays trending 4 ever 😂 pic.twitter.com/AeNfmTFcTS

— Dappy (@TheDappy) April 5, 2014
Now Dappy, we all love the occasional Twitter bignge. You should see while 'The X Factor' is on, we actually get text messages pleading with us to stop tweeting. But no one loves Twitter this much.
The former N-Dubz star already has a fair few inkings, including the name of his old group on his arm and a tribute to his late father on his neck.
It's previously been reported that following his time in the 'CBB' house, Dappy is gearing up for a return to music, and has even written a song for his fellow contestant Luisa Zissman.
And this isn't the face time Dappy's face has made the news this year, as back in January it was reported he was taken into hospital after being hoofed in the face by a horse.
#Ouch.
href="http://www.facebook.com/HuffPostUKEnt"target="_hplink">LIKE US ON FACEBOOK

| FOLLOW US ON TWITTER