In thrilling news, Google is to launch a new Android TV platform.
And it doesn't stop there - the tech giant is also ditching Google TV which no one used anyway.
The new platform will bring it more into line with competitors such as Apple TV, Amazon Fire TV, and Roku.
The Verge got their hands on exclusive documents outlining the new venture and boy, does it look exciting.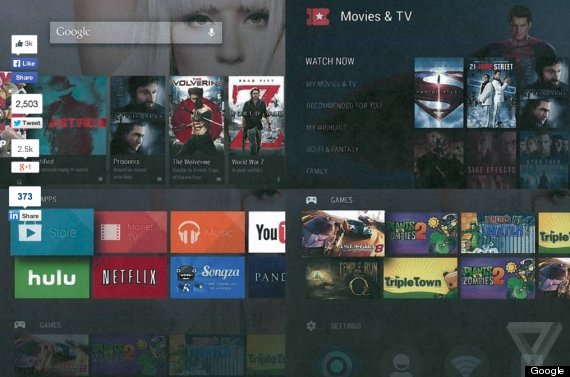 This is it folks, this is it...
There's a 'watch now' option, 'recommended for you' (yes YOU dear reader) and some games and things.
In a document obtained by The Verge, Google said: "Android TV is an entertainment interface, not a computing platform.
"It's all about finding and enjoying content with the least amount of friction." It will be "cinematic, fun, fluid, and fast."
As well as TV, movies and games, the platform will also integrate Google apps like G+, YouTube and Hangouts.
There's no word yet on when it will be released although Pocket-lint point out the Google I/O developer conference in late-June would likely see an announcement.