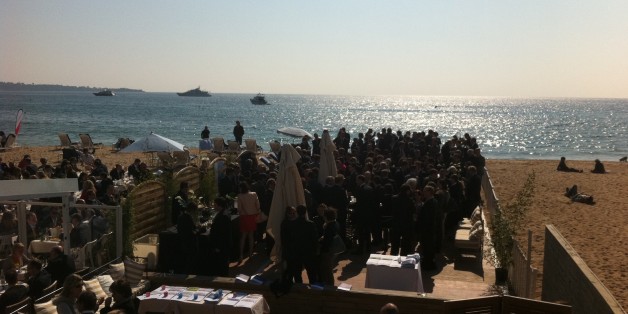 Flickr
Many council officials enjoyed a sun-kissed March as they attended the MIPIM Property Conference in Cannes, the most exclusive spot on the French Riviera.
The attendance by some council officials in Cannes, better known for attracting stars to its film festival, has drawn criticism for its use of tax-payer funding. Many councils understandably decided not to pay for delegates to attend.
Attendees talk property deals over glasses of champagne, enjoying the sun, the sea view and schmoozing on yachts. Some stay at lavish hotels that cost nearly £400-a-night and attend yacht parties where they are treated by celebrity chefs.
Jonathan Isaby, chief executive the TaxPayers' Alliance told HuffPostUK: "It's clear that council bosses have used this conference as an excuse for a taxpayer funded jaunt to the French Riviera. It demonstrates a total lack of judgement and willingness to justify spurious trips at taxpayers' expense."
"If local business really values this conference as politicians often claim they should fund the venture themselves. Doing so would show the real value of MIPIM."
After a series of Freedom of Information requests, HuffPostUK can reveal how much some of the councils spent - and on what - in their time at the four-day property extravaganza.