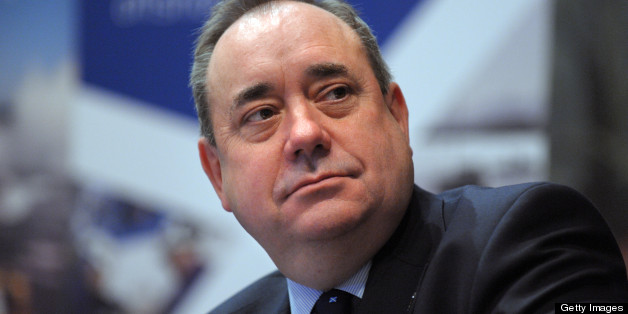 Getty Images
NEW YORK -- On "many trips" to the US in the years after the controversial release of Abdelbaset al-Megrahi, Scotland's first minister Alex Salmond has never been challenged on the decision, one he said "most people respect even if they don't agree with it".
The 2009 ruling by the Scottish government to release the terminally-ill al-Megrahi, who was convicted of 270 counts of murder for the bombing of Pan Am Flight 103 over Lockerbie in 1988, received considerable push back from Washington at the time, with detractors including the former FBI director Robert Mueller and the then-Secretary of state Hillary Clinton.
However, speaking to the HuffPost on Monday, following a lecture for the opening of Glasgow Caledonian University's New York campus, Salmond insisted what his government did "was right and legitimate under Scots law".
"All of the investigations that took place… each and everyone one of them, including the Senate investigation, found nothing to suggest or establish we'd done anything other than follow the precepts of Scots law," he said.
According to the SNP leader, the "difficult decision" in 2009 was taken following the "set down procedures of the Scottish legal system".
Salmond added: "We are currently in a joint investigation with the United States authorities to pursue the leads that we've got, and we've now got the co-operation of the new Libyan authorities in taking that matter forward.
"But I don't expect to be challenged on this [in the US], and whether people agree or disagree, there are very few people who don't accept that we acted as we saw the right in terms of a legal system. That is an important thing for us, that bona fides are not questioned on the matter."