A nine-month-old baby charged with attempted murder has been taken into hiding by his relatives.
Musa Khan is accused alongside his father and grandfather of being part of a mob who threw rocks with intent to kill police.
But the family claim they were merely part of a group protesting against gas cuts and price increases in Lahore.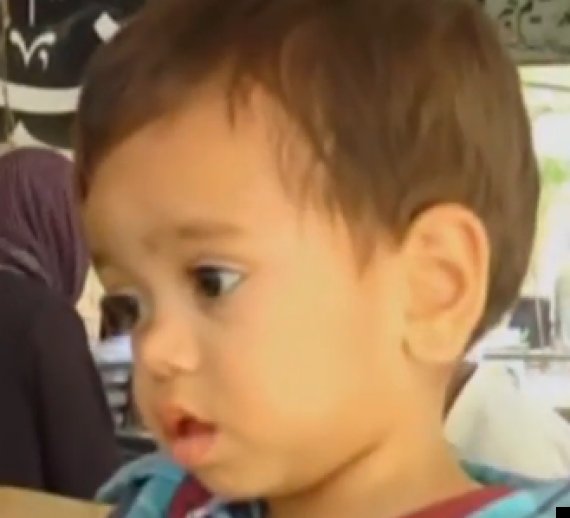 Musa Khan is accused of throwing rocks with intent to kill police
The charges against the baby were made after a victim complained the whole family had beaten him up.
Now the baby has been spirited away for his own protection.
His grandfather Muhammad Yasin told Reuters: "Police are vindictive. Now they are trying to settle the issue on personal grounds, that's why I sent my grandson to Faisalabad for protection."
The little boy is on bail and is set to appear in court on 12 April, though Yasin said he was unsure as to whether he would bring him.
Reuters was also present after baby Musa's first court appearance last week.
The infant cried as his fingerprints were taken by a court official and later sucked on a bottle of milk and tried to grab journalists' microphones as his grandfather spoke to the media.
"He does not even know how to pick up his milk bottle properly, how can he stone the police?" Yasin asked journalists at the court last Thursday.
Meanwhile, the assistant superintendent of police who filed charges against the baby has been suspended, The Nation writes.
Punjab's chief Minister Muhammad Shabaz Sharif has asked for clarification from the province's inspector-general of police and demanded "stern action" against the officials who registered the case, the BBC reported.