This is the moment a ball of fire narrowly missed a barmaid's head when an e-cigarette exploded.
Laura Baty, 18, was serving a customer at the bar at the Buck Inn Hotel in Richmond, North Yorkshire, when she heard a massive bang and saw fire coming towards her.
Before she had time to think she felt the heat on her arm and started running away.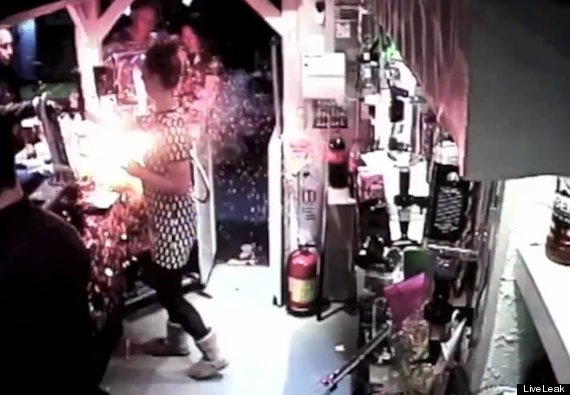 Miss Baty said: "I was about to give somebody their change and I heard the bang. I could see the fire coming at me and I felt the heat as I ran away," she told the Yorkshire Press.
"I started crying hysterically and my arm was all black. My dress caught on fire as I ran away and I just didn't know what was happening.
"A customer came and took me in to the bathroom to calm me down. She washed down my arm which was all black and I still didn't know what had happened."
Miss Baty, who has worked at the hotel for nearly two years, added: "I thought the fuse-box had blown up or a firework had gone off. Everybody was just so shocked."