Kelly Brook and her fiancé David McIntosh are reportedly planning to be the stars of their own reality TV show by letting camera crews film the build-up to their wedding.
The pair got engaged just a month ago but they're apparently already planning their big day.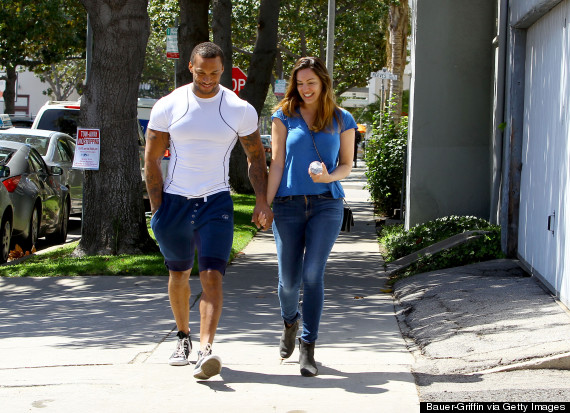 Kelly Brook and her 'Gladiator' fiancé David McIntosh
"It's early days but Kelly and David have started talks about some sort of series that will be filmed in the build-up to their wedding," a source told The Sun. "They both think it could make a funny, entertaining show and could also pocket them a few quid."
We really hope it's a 'Don't Tell The Bride' celebrity special.
David is also apparently keen to star on other TV shows and fancies spending a few weeks in the 'Big Brother' house. Is he eligible for the celeb version? We aren't too sure, to be honest.
"David loves the limelight and will do anything to stay famous," the source tells the paper. "He's already been looking into getting on Big Brother and Kelly is right behind him on the idea."
Kelly and David had been dating for just 11 weeks when he proposed, and the pair had already been plagued by rumours that their relationship was on the rocks, with sources stating Kelly reportedly thought he was using for to heighten his public profile.
The pair confirmed their engagement via a post on Kelly's Instagram account, sharing snap of themselves with the caption: "Lovely Weekend in Wigan meeting my New extended Family, Such happy times and excited to share my life with the most wonderful man I've ever met."
David and Kelly are currently in the US, where she's been showing off her new engagement ring.
LIKE US ON FACEBOOK | FOLLOW US ON TWITTER