Oscar Pistorius has broken down describing the moment he realised he had killed his girlfriend Reeva Steenkamp.
The Paralympian, who claims he shot Steenkamp after mistaking her for an intruder on Valentine's Day 2013 and denies murder, said he fired four rounds into his bathroom after hearing what he thought was burglars breaking in.
He returned to the bed, saying his "ears were ringing" after the shots and said he expected to find Steenkamp still there but found it empty.
"It was at that point it first dawned on me that it could be Reeva inside the toilet," he said.
TOP STORIES TODAY
He said he went back to the bathroom, still with his gun, and found the toilet door locked.
"I put my prosthetic legs on and ran back to the toilet door as fast as I could. I tried to kick it but nothing happened. I ran back to the bedroom," he said.
"I ran straight up to the door and started hitting it. I hit it three times. The first time I hit it I hit the frame of the door.
"There was a big plank (from the door) that I threw across the bathroom."
After finding the key and opening the door, he discovered Steenkamp's body. "I flung the door open and saw it was Reeva and I cried," he said, breaking down. "She wasn't breathing." Oscar Pistorius walks towards the court for his second of testifying at his murder trial
After he broke down, the case was adjourned for 10 minutes. Pistorius' lawyer Barry Roux then told the judge his client was in no state to continue and the trial was adjourned until Wednesday.
Earlier on Tuesday, he told the trial that hearing what he thought was burglars gaining entry to his home was "the moment everything changed".
He said he woke in the early hours, unable to sleep, and got out of bed to draw the curtains. He said he heard the bathroom window open and shut, as if someone had broken in.
He told the court: "That was the moment everything changed. I thought there was a burglar gaining entry to my home."
He did not have his prosthetic legs on and moved back to his bed to retrieve his gun from its holster. He said he was "overcome with fear" as he got closer to the bathroom, with his gun extended in front of him, and began screaming at the intruder and shouting for Reeva to get on the floor and ring the police.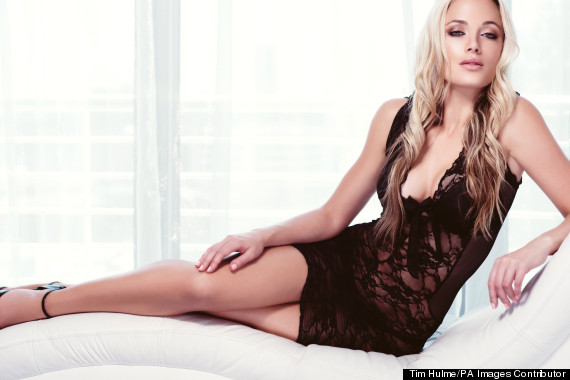 Reeva Steenkamp died after being shot by Oscar Pistorius on Valentine's Day 2013
"I just wanted to put myself between the person that had gained access to my house and Reeva," he said, trying to hold back tears. "I slowly made my way down the passage (connecting the bedroom and bathroom), constantly aware that these people could come at me at any time. I didn't have my legs on.
"Just before I got to the wall of where the tiles start in the bathroom I stopped shouitng as I was worried the person would know exactly where I was.
"I heard a toilet door slam, what could only have been the toilet door. I couldn't see inside, but it confirmed for me there was a person or people inside."
The trial also heard WhatsApp messages from Reeva Steenkamp in which she told him he was "the one person I deserve to be protected by".
Pistorius was asked to read the messages in which she accused him of being jealous and "throwing a tantrum" when she mentioned previous boyfriends. She also described receiving "a lot of hate mail" because of her relationship with the Paralympian.
In one of them written after a row, she said: "I can't be attacked by outsiders for dating you and be attacked by you, the one person I deserve to be protected by."
The case continues.