Peaches Geldof - TV personality, journalist and daughter of Sir Bob Geldof and the late Paula Yates - has tragically passed away at the age of just 25, it was reported on Monday evening.
According to reports from the BBC, police were called to her home in Kent, where she lived with her husband and two young children, where her body was discovered.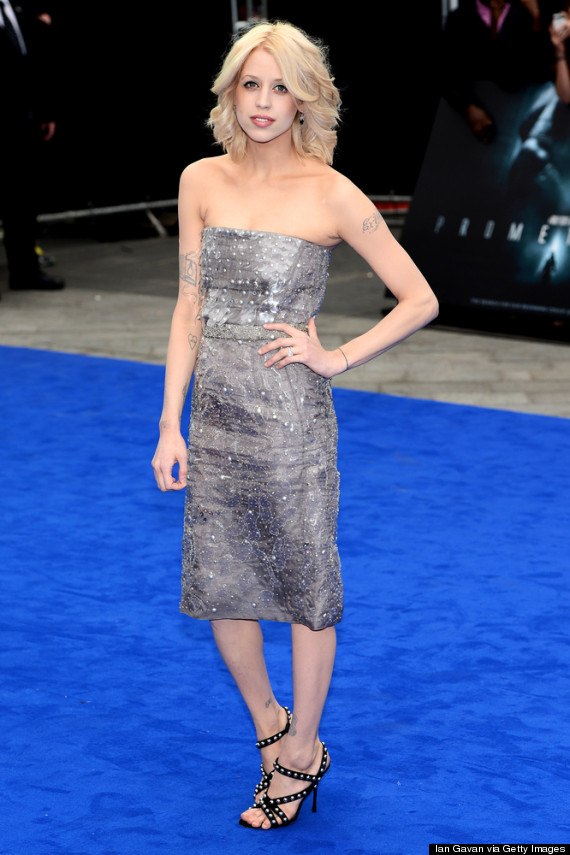 Peaches Geldof
Celebrity friends of the star have taken to their Twitter pages, reacting with shock and heartbreak to the tragic news, to pay their respects to Peaches.
Lily Allen was among the first to tweet, saying:
@lilyallen My thoughts are with Peaches' family at this awful time. I hope they get to grieve in peace. Peaches, rest in peace gorgeous girl

— Lily Allen (@lilyallen) April 7, 2014
Kelly Osbourne also had an emotional reaction, and reached out to Peaches's sister Pixie, tweeting:
Words seem inadequate 2 express the sadness I feel about @peaches_g death We are here 2 support U @pixiegeldof1 stay strong my little Pepsi!

— Kelly Osbourne (@KellyOsbourne) April 7, 2014
TV presenter Fearne Cotton tweeted:
I'm beyond shocked and saddened to hear about Peaches. Can't quite digest it. Thoughts and so much love to the family

— fearne cotton (@Fearnecotton) April 7, 2014
Phillip Schofield and Holly Willoughby - who present 'This Morning', which Peaches appeared on in 2013 to debate parenting - posted tributes on their own Twitter pages, saying:
Just heard about Peaches, so unbelievably tragic. So shocked and sad. Sending my thoughts and love to her family.

— Holly Willoughby (@hollywills) April 7, 2014
Utterly stunned at the terrible news of the death of Peaches Geldof! The dreadful loss of a really lovely woman

— Phillip Schofield (@Schofe) April 7, 2014
Other stars to pay their respects to Peaches online included her past co-host Dave Berry, performer Boy George and Girls Aloud singer Nicola Roberts:
RIP my sometime TV co-host and always very entertaining friend Peaches x

— Dave Berry (@daveberry_tweet) April 7, 2014
2/2 I wish those kids all the luck in the World, and know their family will come through for them

— Dave Berry (@daveberry_tweet) April 7, 2014
Poor sweet Peaches Geldof. We spoke only a month ago and she looked like an angel. This is truly sad. Poor Bob! R.I.P

— Boy George (@BoyGeorge) April 7, 2014
Unbelievably sad to hear about Peaches Geldof passing. Heartbroken for her family and Two little babies.

— Nicola Roberts (@NicolaRoberts) April 7, 2014
Her father Bob Geldof gave his own emotional statement after the news broke, saying: Peaches has died. We are beyond pain. She was the wildest, funniest, cleverest, wittiest and the most bonkers of all of us. Writing 'was' destroys me afresh. What a beautiful child.
"How is this possible that we will not see her again? How is that bearable? We loved her and will cherish her forever. How sad that sentence is. Tom and her sons Astala and Phaedra will always belong in our family, fractured so often, but never broken. Bob, Jeanne, Fifi, Pixie and Tiger Geldof."
Peaches was just 11 when she lost her mother Paula Yates to a heroin overdose. Kent police have said they are not treating her death as suspicious.
href="http://www.facebook.com/HuffPostUKEnt"target="_hplink">LIKE US ON FACEBOOK

| FOLLOW US ON TWITTER