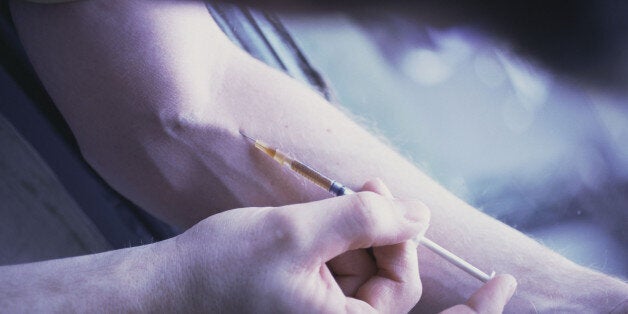 Heroin addicts are being given financial incentives in a bid to help them kick their habit.
NHS drug clinics have begun offering weekly £10 supermarket vouchers to users for remaining clean during a 12-week treatment programme – meaning they could "earn" up to £120 in total.
The trial – which is taking place at 33 sites around Britain – follows a study by researchers who found that the number of heroin addicts who completed a course of three hepatitis B jabs soared when they were rewarded with shopping vouchers.
Experts said a rise in vaccinations would have major benefits in preventing the spread of infection among drug users and the wider population.
Almost half of those given graduated payments – £5 for the first jab, followed by subsequent payments of £10 and £15 – attended all three appointments, according to a report in The Lancet medical journal.
The researchers said the financial incentive had been a "game-changer" and could have a huge impact on drug treatment as well as other public health initiatives.
The study was led by Professor John Strang from the National Addiction Centre at King's College London, working with colleagues from Imperial College London and University College London.
Professor Strang said that he and his team understood that people might be "ill at ease" at the idea of giving handouts to people using illicit drugs, but said that financial incentives that brought clinical benefits represented a powerful "tool" for improving public health.