Upwards of 60 dairy cows have been killed in lighting strikes in southern Chile.
Cecil Fourt, who owns a ranch in Los Rios, told the Associated Press 54 of his cows died and one was blinded.
Another said nine of his animals were struck and killed as they tried to shelter under a tree.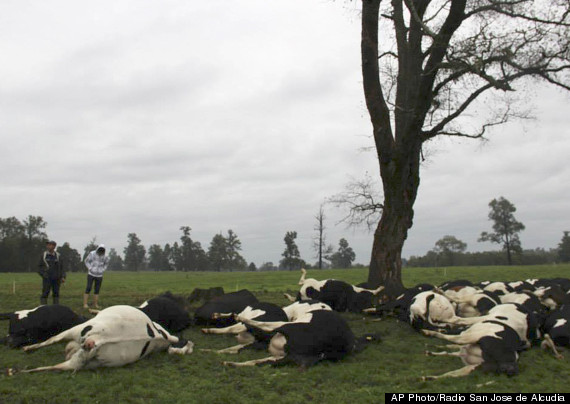 The cows were killed in strikes on Monday