'This Morning' presenter Holly Willoughby has said what we were all thinking and given 'Made In Chelsea' star Jamie Laing a few home truths about his behaviour on the show, labelling him 'the Lee Ryan' of the show.
In a hilarious takedown of the McVities heir, Holly - who's currently expecting her third baby - voiced her frustrations at the 'MIC' star, while co-presenter Phillip Schofield struggled to hold back the giggles.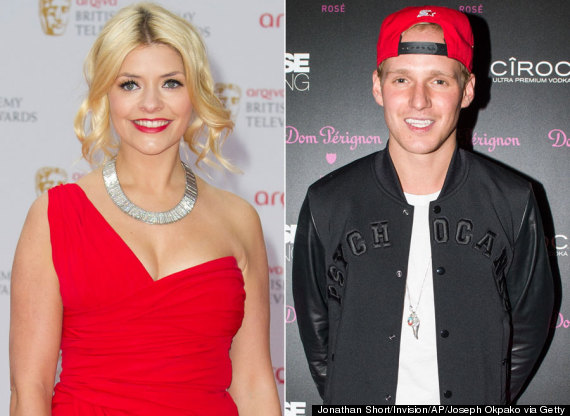 Holly quizzed Jamie about his behaviour on 'This Morning'
"You're also really rubbish at telling people that you love them. You are turning into the Lee Ryan of Chelsea," she told him during the show, adding: "You loosely tell people you love them all the time."
Jamie's co-stars Mark Francis, Lucy Watson and Proudlock were all on the sofa too and found Holly's comments absolutely hilarious, with Lucy declaring that Holly's words were "the worst thing you could say to someone".
Jamie then presented what has to be the worst defence ever, explaining that he gets all confused when it comes to matters of the heart because he has loads of siblings. Yes. Really.
"I think it's because I have a lot of brothers and sisters and there has always been a lot of love," he said.
MORE 'MADE IN CHELSEA':
10 Things We Need To Remember From The Last Series
Emma Stone Shows Off Her Mark Francis Impression
Lucy made things even for worse for Jamie, announcing "I'd kiss him but I wouldn't go out with him" - is this a hint that the pair could pucker up during the new series of 'MIC'?
In the last episode of 'MIC', Lucy made it pretty clear that she was disappointed in Jamie's actions, but Alex Mytton is the cast member who seems to be in the most trouble, as rumour has it that he's been unfaithful to girlfriend Binky Felstead.
'Made In Chelsea' airs on E4 on Monday nights at 10pm.
LIKE US ON FACEBOOK | FOLLOW US ON TWITTER