Michael Nyman has composed a Hillsborough memorial symphony nearly 30 years after he dedicated his Memorial march to the victims of they Heysel disaster.
Thirty-nine Juventus fans were killed before their May 1985 European Cup final against Liverpool, and four years later 96 Reds supporters died at the Hillsborough tragedy.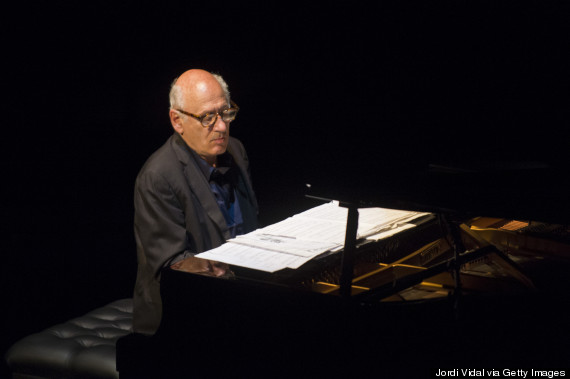 Michael Nyman composed the 1993 Oscar-winner The Piano
A funeral march-like piece, Memorial was memorably used on the soundtrack of The Cook, the Thief, His Wife & Her Lover, starring Michael Gambon and Helen Mirren.
Queens Park Rangers supporter Nyman then explicitly dedicated the score to the memory of Juventus fans killed by a wall that collapsed at the Heysel Stadium, after Liverpool fans breached a fence separating them from a "neutral area". English clubs were banned from competing in European competitions for five years by Uefa.
Nyman's hour-long Symphony No 11: Memorial is based on music he was recording on the afternoon of the atrocity at Sheffield Wednesday's stadium nearly 25 years ago. It will be performed by the Liverpool Philharmonic Orchestra.
The composer hopes "a small but significant contribution to the healing process still necessary for the families of the lost fans."
Fresh inquests into the Hillsborough are currently going on.
To commemorate the 25th anniversary of the Hillsborough tragedy on 14 April, Premier League, Football League and Conference matches, as well as the FA Cup semi-finals, will kick-off at seven minutes past this weekend.