Want to see a bunch of New Yorkers freaking out as a big fat rat scurries up and down a subway carriage? Well, you've come to the right place.
This clip was posted to YouTube on 7 April with the following description: "A usually boring Monday morning commute to work at Brooklyn was stirred up by this little guy. He joined us at the Fulton street station on the A train going downtown.
"Someone getting off the train was screaming "RAT on the train!". But by the time everyone realised what was happening, the doors closed and the train entered the tunnel. We were stuck with him till the other end."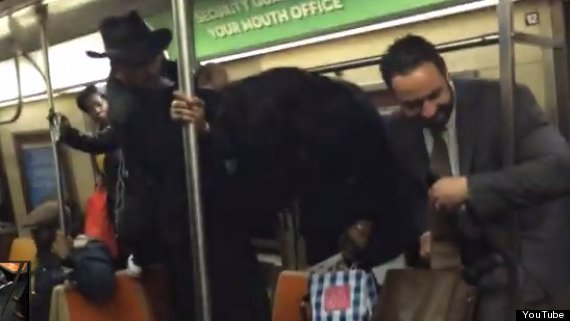 Rat alert! Commuters leap up onto their seats as the rodent hurries through the carriage
We would suggest this incident was marginally less disturbing than that time a dead shark turned up on the Queens-bound N train last year.
But only just.
SEE ALSO: Monster Rat Appears In London. Survives Trap & Has To Be Beaten To Death With Plank Of Firewood (PICTURE)