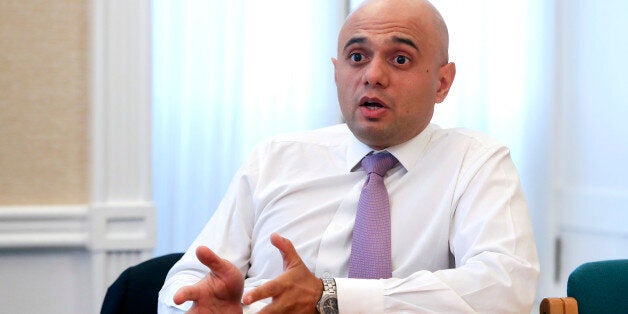 New culture secretary Sajid Javid once suggested that controversial ticket touts should be able to charge however much they want when they sell a ticket and rubbished suggestions that they "ruthlessly exploit" consumers.
"They provide a service that can help people who did not obtain a supply of tickets in the original sale to purchase them for sporting and cultural events. As long as those tickets have been acquired genuinely and lawfully, it is an honest transaction, and there should be no Government restriction on someone's ability to sell them."
He later said: "So long as the individual involved in secondary market transactions has acquired the tickets legitimately, they are providing a service that deserves to be rewarded."
"If a person wishes to devote a large part of their disposable income to see something that is disproportionately attractive to them, why should anyone else care and why should it be their business?"
The debate came about as Labour MP Sharon Hodgson was concerned about "parasitical" touts selling on tickets for many popular events at much higher prices than their face value. She cited £55 Take That tickets going for £1,000 and tickets to see England's Six Nations clash with Wales at four times their face value.
She wrote on HuffPostUK: "Fans are still being deceived, and being made to pay arbitrarily high prices for the same tickets as the lucky ones who were able to acquire them at face value. This is not how a healthy market works.
"I introduced the Sale of Tickets (Sporting and Cultural Events) Bill in June 2010 after my daughter had a bad experience trying to buy tickets to Take That, only to find that they had sold out, but then found out that hundreds were available on secondary sites within minutes at grossly inflated prices."
Hodgson's bill would have meant that tickets could only be resold for 10% more than their face value, with unauthorised retailers facing a massive fine if they promoted or sold tickets that costed more than that.
However, Javid mocked Hodgson for suggesting ticket touts were "ruthless exploiters whom no one in civilised society should countenance", telling MPs: "Nothing could be further from the truth."
He added: "If the tout has come by his tickets in an honest way and offers a genuine service with a real risk of loss in the pursuit of profit, that is not a problem. As someone who believes passionately in the virtues of the free market and who is on the side of the ordinary, common working man, I respectfully oppose the Bill."
Hodgson, who is co-chair of the All-Party Parliamentary Group on Ticket Abuse, told HuffPostUK: "I hope that time has made the new Culture Secretary more concerned about his constituents being ripped off, rather than the right of a few shady touts to make lots of money off the back of the hard work and talent of the UK's creative sector.
"I'll certainly be trying to educate him on the need for action to protect consumers, and hope that the forthcoming report from the APPG on Ticket Abuse will convince him to put fans first."
"Sajid is a very capable person who I am sure will respond to sound argument. Once our report is published, I will be seeking an early meeting with him."
The coalition government has said that it favours self-regulation and has no plans to regulate ticket touts. Sports minister Hugh Robertson said in 2010: "The Government have no plans to extend existing legislation covering the resale of tickets."