Beyoncé has delighted fans by sharing snaps of her family vacation on Tumblr in recent weeks, however the 'Single Ladies' singer is now under fire for appearing to have photoshopped her own thighs in one snap.
In the photo Bey sports a high-waisted bikini that shows off her stunning figure and a 'thigh gap'.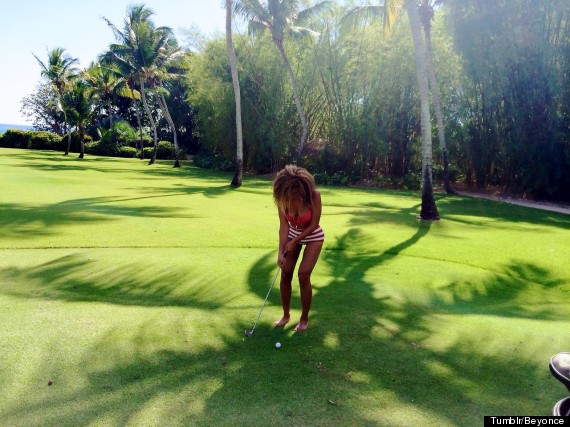 Beyonce uploaded the snap to her Tumblr page
However fans on Twitter have pointed out that Beyonce's left leg looks more than a little odd, suggesting Bey could have manipulated the image to make her legs appear slimmer.
"I have lost every ounce of respect for Beyonce over this thigh gap story. She is disgraceful!!!" writes one Twitter user, while another has posted: "really @Beyonce? we all love your thick thighs. NO reason to photoshop a thigh gap in there."
A few fans have defended the star though, arguing that her thighs always appear "weird" in photos.
"Beyonce didn't photoshop her leg...that thigh always looks awkward depending on the angle of the picture," wrote one loyal fan.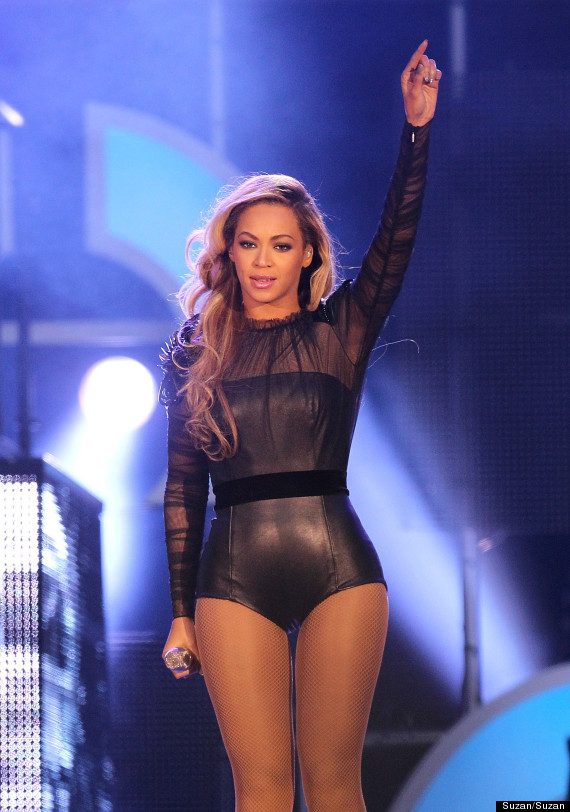 Beyonce, seen here in 2013, frequently shows off her figure
Bey is on holiday in the Dominican Republic with hubby Jay Z and their daughter Blue Ivy and despite being insistent on keeping her private life private in the past, the former Destiny's Child star has shared a number of beautiful, candid snaps on Tumblr - including a shot where she appears to be makeup-free.
The star recently completed her mammoth 'Mrs Carter Show' tour, which saw her perform over 100 gigs around the world.
'X Factor' winner Sam Bailey provided a support set for Bey at one of her UK gigs, but the former prison officer was left disappointed when she didn't get to meet the singer.
LIKE US ON FACEBOOK | FOLLOW US ON TWITTER