This lovely floral mug is hiding a rather sinister figure.
The cutesy coffee mug very subtly features Adolf Hitler's face, much to the horror of unaware buyers.
A small German furniture store chain has apologised after a manufacturing error led to it selling 5,000 of the offending cups, of which 175 were sold before anyone reported a problem.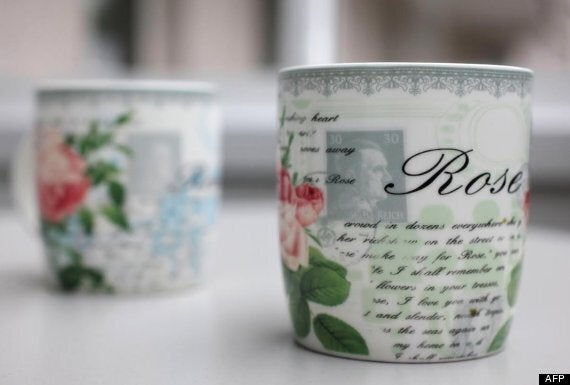 The original design of the mugs, sold by Zurbrueggen, bore an English poem surrounded by a soft rose pattern.
However, also clearly visible on the mistaken batch was a rather more aggressive imprint of a Nazi-era stamp containing the former dictator's face and a swastika.
The imprints were ordered from a Chinese trade fair, and were the result of a mistake from the supplier, Zurbrueggen's CEO claims.
The furniture chain says it wants to take the cups "out of circulation" and has had the unsold 4,825 destroyed.
He is offering a £16.50 voucher to anyone who returns one of the remaining mugs in circulation - quite a mark-up on the original retail price of £1.65.
However, the Neue Westfälische Post reports that a museum, the House of History in Bonn, "has great interest in the in the acquisition of the so-called Hitler cups".