A high-flying city executive has been revealed as the UK's biggest fare dodger after being made to pay back nearly £43,000 in unpaid fares and legal costs.
The man, who has not been named, incredibly spent five years exploiting a loophole which allowed him to pass through exit barriers at London Cannon Street by "tapping out" with an Oyster card – paying only a third of the actual cost of his journey.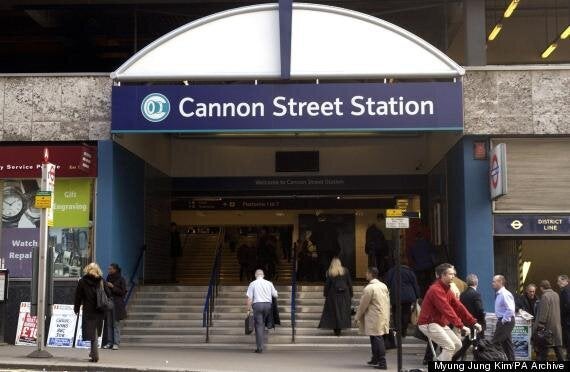 Southeastern trains are refusing to name the senior city executive, The Times wrote, whose employer is apparently oblivious to his dubious record-breaking title.
The man, who has not been named, is believed to have caught the train from the rural station Stonegate in East Sussex, which has no barriers, avoiding ticket inspectors on the train and changing at London Bridge to catch a connecting service to Cannon Street, a spokesman for Southeastern trains confirmed.
The executive used an Oyster card to pass through the barriers, paying the then maximum £7.20 fare incurred when a passenger taps out through a barrier without having tapped in, he said.
He was eventually caught in November last year by a ticket inspector standing next to the barriers and was able to pay the £42,550 in dodged fares and £450 in legal costs within three days as part of an out-of-court settlement, according to the train company.
Southeastern's investigators discovered that the man had bought an annual season ticket from Stonegate up until 2008, but within five days of being challenged at Cannon Street he renewed his lapsed ticket which led them to believe he had been evading the fare for five years.
Popular in the Community