Prime Minister David Cameron and wife Samantha have taken an Easter break to the Spanish island of Lanzarote.
The couple are staying in a hotel on the island, known for its yoga retreats, that features tai chi, reiki and massage, according to the Sunday Times.
The PM and his wife managed to looked serene, despite being in the surrounds of a busy cafe, watched carefully by local police.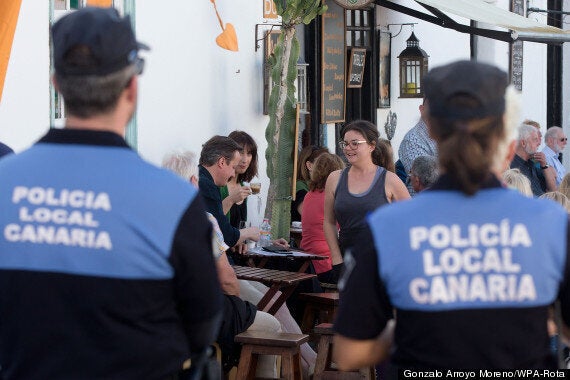 David and Samantha are expected to spend most of the week on the island
The couple sipped coffee in a cafe by the beach in the popular resort of Teguise, which was once the ancient capital of the island.
Their hotel is believed to cost around £1,000 for a week for two people.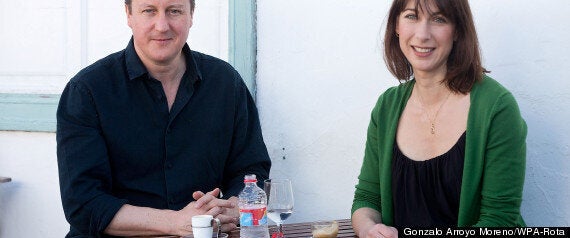 Cameron is known for his love of 'chillaxing'
Cameron donned shorts, a dark shirt and tan slip-on shoes for the trip out with his wife, who paired an emerald green cardigan with a long black dress.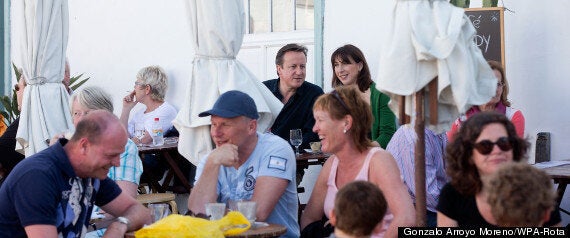 They are expected to spend most of the week on the volcanic island with their three children but are due to return to Britain in time for Good Friday.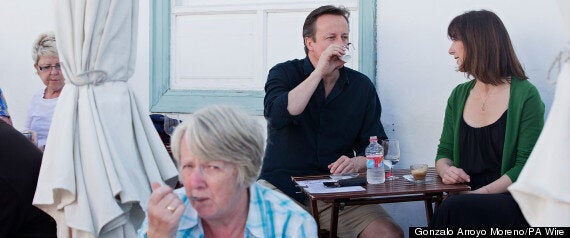 Temperatures on the island are forecast to reach the low 20s during their visit
It is thought to be their first family holiday in the Canaries, although they have visited Ibiza and Mallorca.