Paul Walker's many fans will have mixed emotions watching him in action during one of his last-ever films, to be released on DVD later this month.
Paul Walker, who died when his car crashed and burst into flames last November, stars in 'Hustlers', (originally called 'Pawn Shop Chronicles') which will be home-released on 21 April.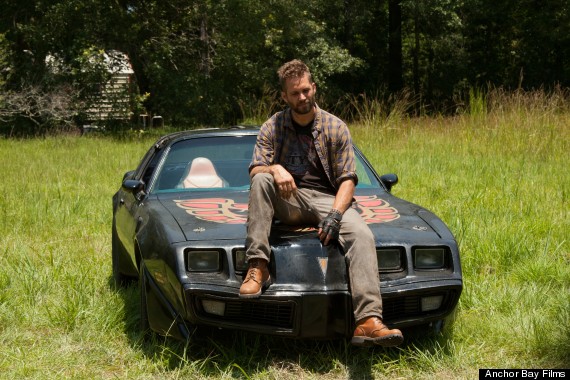 Paul Walker stars as Raw Dog in 'Hustlers'
The much-loved actor plays Raw Dog in this anthology of stories involving meth addicted white supremacists, a man looking for his kidnapped wife, and an Elvis impersonator.
INTERVIEW: Paul Walker Tells HuffPostUK 'I've Had Five Lives'
'Hustlers' is an action-packed, pitch-black comedy, focused around a day's trading in a small-town pawn shop in America's Deep South.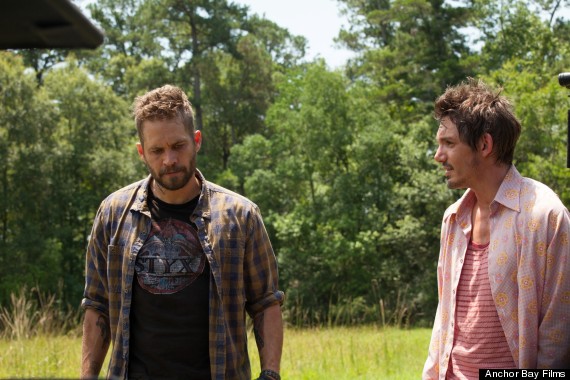 Paul Walker stars alongside Brendan Fraser, Elijah Wood, Matt Dillon and Vincent D'Onofrio in 'Hustlers'
Alongside Paul Walker on screen are actors Brendan Fraser, Elijah Wood, Matt Dillon and Vincent D'Onofrio. It's written by 'The Walking Dead's Adam Minarovich and directed by Wayne Kramer ('The Cooler', 'Crossing Over').
Paul had also filmed scenes for the forthcoming 'Fast and Furious 7' - but filming was stalled in the light of his sudden death, as producers pondered how to deal with his storyline in the hit franchise.
Hustlers will be released on Blu-ray, DVD and Download on 21 April. Original trailer below...