Speculation has mounted that Prince George could soon have a brother or sister after Prince William hinted another baby may not be too far off.
However Kate Middleton appeared to quash any rumours that a new sibling was imminent after enjoying some wine tasting and going on a white-water ride. The couple have been visiting New Zealand
William made the comments when he encouraged a well-wisher to make a second baby gift after giving them one for their son.
After Cynthia Read presented them with a lace shawl she had made for George on behalf of the New Zealand government, William told her: "You might have to make another one soon."
Mrs Read, who emigrated from Newcastle with her Scottish husband Ken, a geologist, eight years ago, added: "The way William said it was like he was dropping a hint, letting me in on a secret."
Asked if she thought he meant a brother or sister for eight-month-old George would soon be on the way, she replied: "Maybe. I couldn't possibly comment. Obviously if I'm asked to do another one I would be honoured, but we'll wait and see."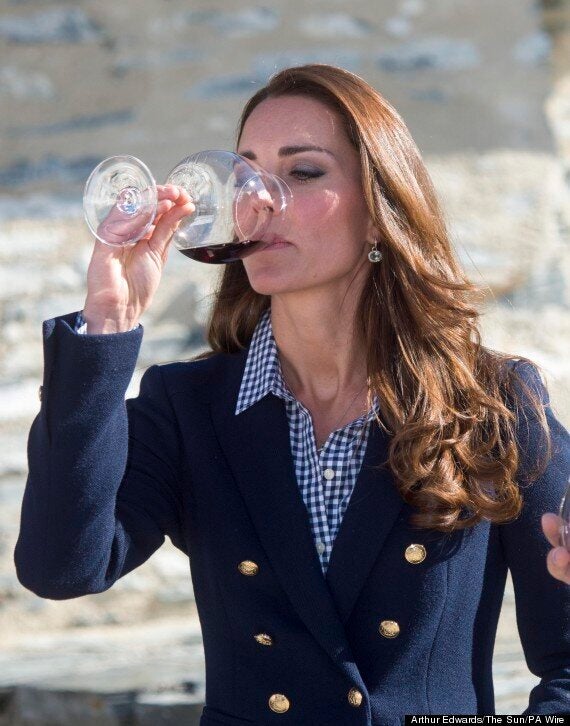 Kate's wine drinking managed to kill some of the speculation over another baby
William and Kate met Mrs Read in the town of Cambridge in the Waipa district on the North Island of New Zealand where the royal couple wowed crowds of 15,000 when they went on a walkabout after paying their respects to First World War heroes. In a poignant gesture, the royal couple left a single red rose each at a war memorial in the aptly-named town.
The royal couple took part in a jet boat ride, which saw them fly inches from the sides of a steep canyon.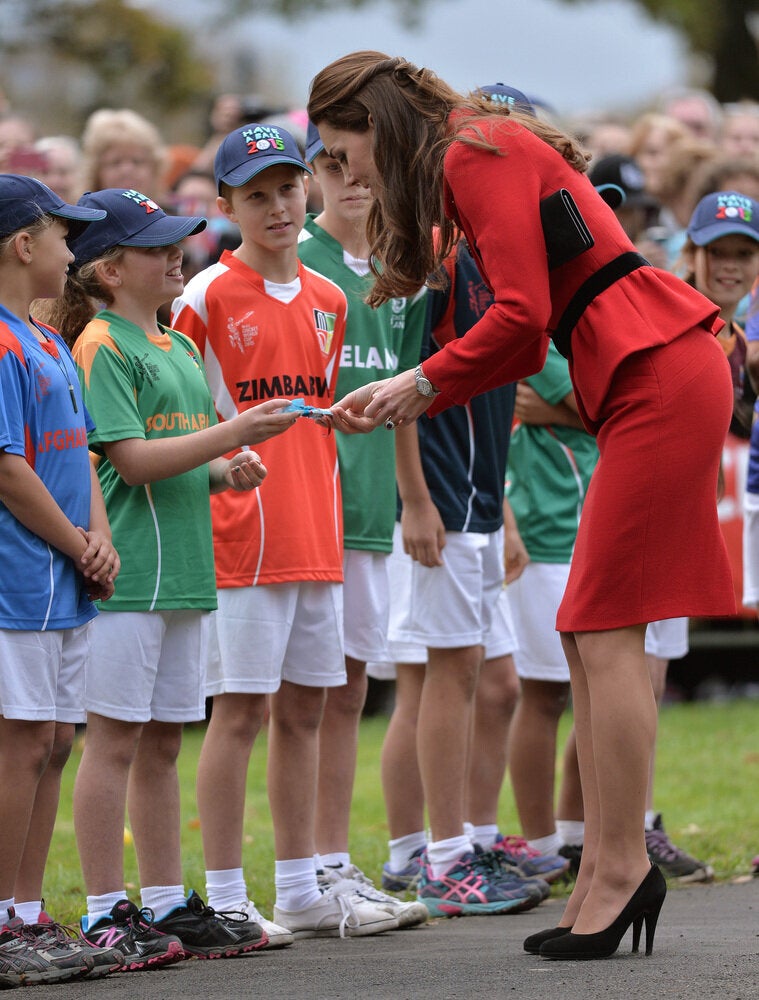 Wills and Kate visit New Zealand and Australia
Passengers are advised not to go on the boat rides if they are pregnant.
Joelle Healey, a teacher who accompanied the children on the ride, said: "William promised that he would come back some time, and when he knew he was coming to this area he asked to meet us.
"The Duchess was talking to me about the boat ride, she said she loved it, and would recommend it to anyone."
As the royal couple spoke to the children, the Duke said: "Have you been on the boat? When they said it was fast I didn't realise it was quite that fast! It got really close to the rocks."
The Duchess told them: "We didn't get wet, but the people on the outside seemed to get a lot more wet."
Earlier during a visit to a vineyard Kate told wine-makers she was really enjoying being able to drink again after having baby George.
Hannah Armstrong, from Mudhouse Wines, said: "Kate said she hadn't drunk whilst pregnant with George and although she doesn't drink much she was really enjoying the odd glass."
The Duchess, 32, tried a couple of glasses of Aurum pinot gris and a dry Riesling from a vineyard called Remarkable but it's Wills - and Harry - who are the wine lovers in the family.
Hannah, 28, said: "Kate said she doesn't drink much but William likes his wine. "I said 'And of course Harry', she laughed and agreed."
Popular in the Community