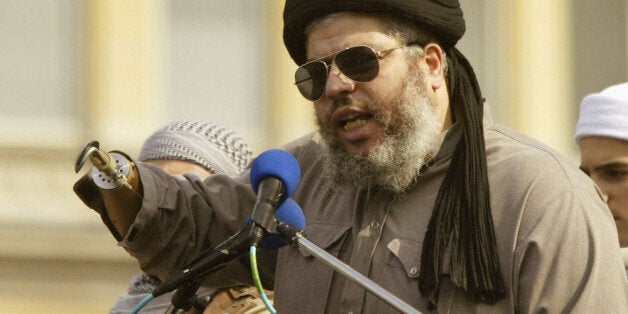 The trial of Abu Hamza, the radical Muslim cleric who was extradited from the UK to America in 2012, is expected to begin in New York today.
Hamza, who was indicted under the name Mustafa Kamel Mustafa, denies 11 terror charges - related to the taking of hostages in Yemen in 1998, supporting al Qaida, advocating jihad in Afghanistan and planning to set up a terrorist training camp in Bly, Oregon.
The Egyptian-born preacher was jailed in the UK for seven years for soliciting to murder and inciting racial hatred in 2006 and first faced an extradition request from the Americans in 2004.
After a protracted legal battle he was extradited to the US in October 2012.
A jury will be selected at the Manhattan federal court before US District Judge Katherine Forrest in New York.
Hamza, 55, has said he will give evidence in his defence and at a pre-trial hearing last week told the judge: "I think I am innocent. I need to go through it, have a chance to defend myself."
The cleric, who spread violent messages at the Finsbury Park mosque in north London following the attacks of September 11 2011, is expected to refer to Osama bin Laden and the World Trade Centre disaster during his testimony.
Three Britons and an Australian were killed in the 1998 Yemeni hostage incident, when the Yemeni military attempted to rescue kidnapped tourists.