The new series of 'Britain's Got Talent' is off to a flying start after the show scored its highest rating launch episode ever with 11.1 million of us tuning in.
According to ITV, the talent show attracted almost half of all TV viewers as series eight got under way on Saturday night.
The previous highest audience for a 'Britain's Got Talent' launch show was in 2010, when the opening episode attracted 10.6 million viewers.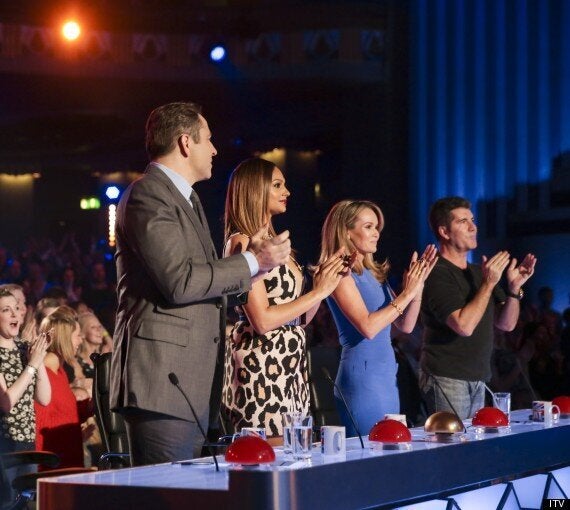 Among the highlights were five-piece boyband Collabro whose version of 'Stars' from Les Miserables won them a standing ovation, with Amanda Holden describing them as "bloody brilliant".
And soprano Lucy Kay, 25, had them all in tears after she revealed she had been forced to move from England to Scotland to escape bullies.
Other acts included German musician Peter Panduranga, whose love song he wrote for his wife was called "fantastically bad" by Simon Cowell, and Sean Wozencroft from Gloucester who tried to set a record for the time taken to eat a raw onion.
The show's international appeal was confirmed with acts from as far afield as Ukraine, Greece and the United States all auditioning.
Mzz Kimberley, a 39-year-old cabaret artist originally from Detroit, Michigan, performed in a Wonder Woman costume on roller skates and made a good impression on David Walliams who told her: "If I was on Britain's Got Talent that is the act I would do".
VIewing figures for Saturday night's series opener peaked at 12.3 million viewers.
Peter Fincham, ITV's director of television, said: "The fantastic overnight figures show that Britain's Got Talent is event television, and we're delighted that so many viewers tuned to last night's launch episode, on what was a strong night for ITV."
Popular in the Community