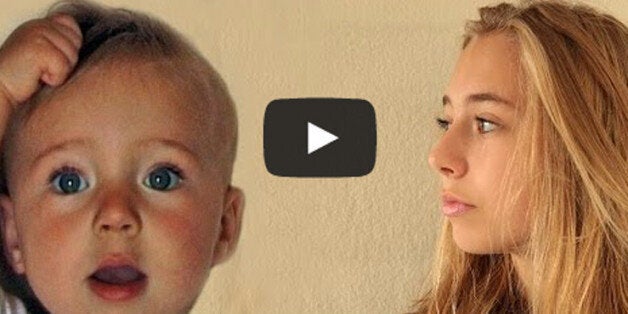 While many parents treasure home videos of their kids - a fourth birthday, a graduation, that unforgettable trip to Disney World - they offer snapshots of a child's youth.
But rather than document events one doting father has focused on his children - capturing how they change and grow as the days/weeks/years pass.
Filming his daughter Lotte and his son Vince each week for more than a decade, Dutch artist and filmmaker Frans Hofmeester created a heartwarming time-lapse video from babies to the beautiful teens they are today.
The video below shows his daughter, Lotte, as a baby and then every year until she turns 14.
This video shows his son Vince as he grows into an 11-year-old boy.