Unlike Fabrice Muamba's cardiac arrest, Marc-Vivien Foé's death and other unbelievably traumatic events at a football match, the Hillsborough disaster did not unfold live on television 25 years ago.
The initial confusion over what was happening at Sheffield was heightened as events were relayed from the scene to the revered BBC Saturday sports show, Grandstand.
It was left to Des Lynam and Jimmy Hill to face the unenviable and unwanted task of presiding over the tragedy on that evening's Match of the Day.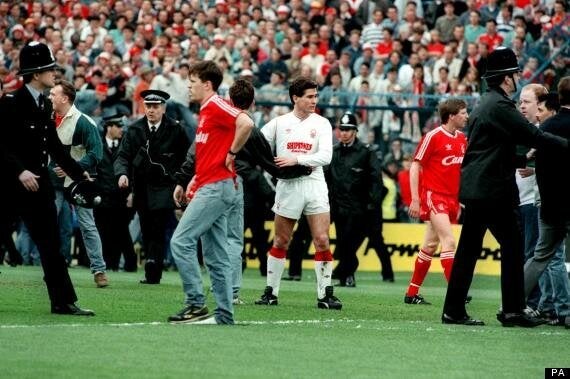 A forlorn fan walks around in despair as the Hillsborough disaster unfolds
What should have featured highlights of the two FA Cup semi-finals - Everton met Norwich City at Villa Park on the same day - was, instead, a hazy analysis of why such an atrocity had happened.
"This was to have been a sports programme, you will understand on a day of such momentous tragedy it would be inappropriate to show football action," Lynam announced. The final, haunting image was of Liverpool scarves tied to poles on the terraces, beside the first wreaths laid at the Leppings Lane end.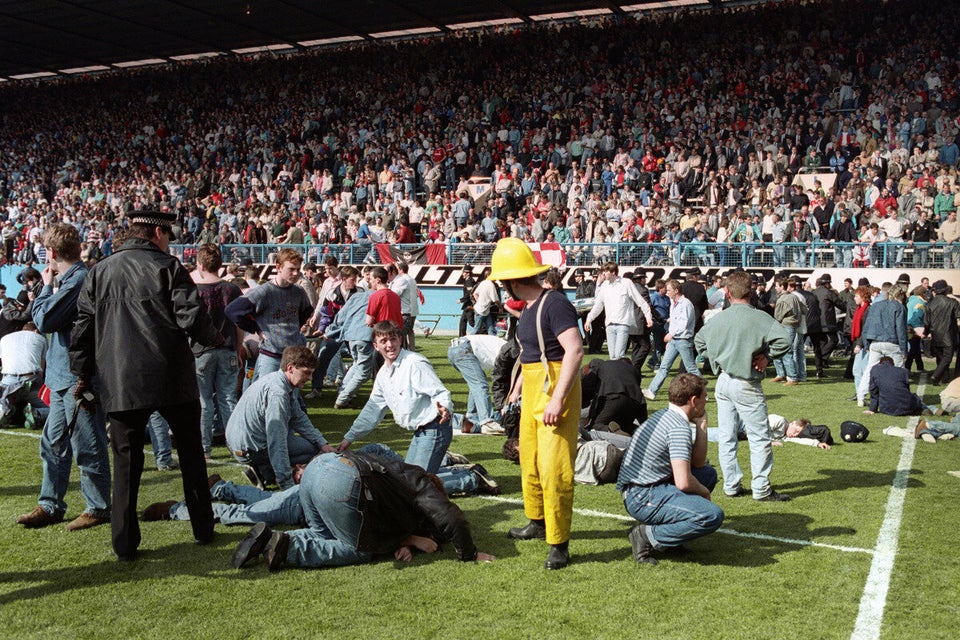 Hillsborough Tragedy
Related