Men's clothes retailer Topman has apologised for selling a jacket bearing Nazi insignia.
The £205 hooded denim jacket features an ancient Norse odal rune – a symbol which like the Swastika, was adopted by Adolf Hitler and was used to symbolise his belief in a pure Aryan race.
It was worn on the uniforms of ethnic Germans of the seventh SS Volunteer Mountain Division in Croatia and has more recently been appropriated by neo Nazis and right wing fascist groups.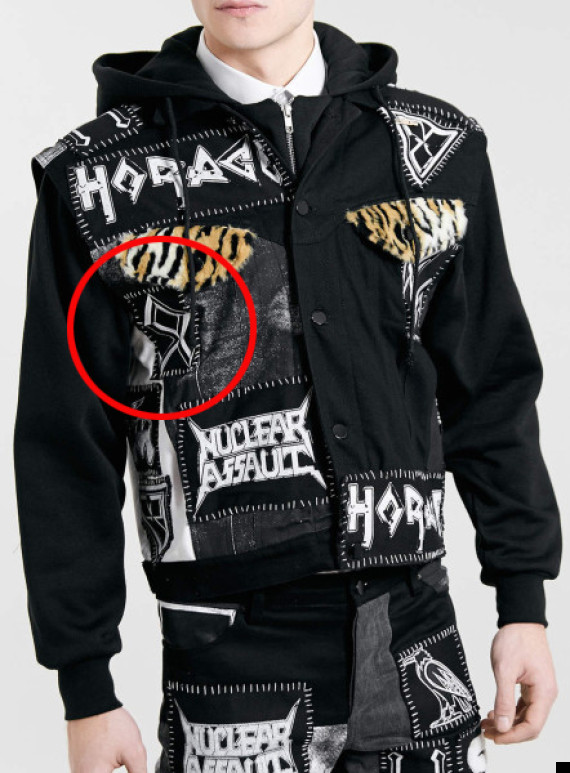 This jacket by clothing brand Horace was for sale on Topman online
According to Norse Warfare: The Unconventional Battle Strategies of the Ancient Vikings, the odal rune was associated with wealth and prosperity and signifying the ancestral home, kinship and inherited lands belonging to a family or the bloodline of an individual or tribe.
Topman was alerted to the symbol when an online shopper spotted it.
The unnamed man told The Mirror he pointed out the symbol in an online review and when he checked to see if they had published it: "I noticed they had withdrawn the jacket from sale.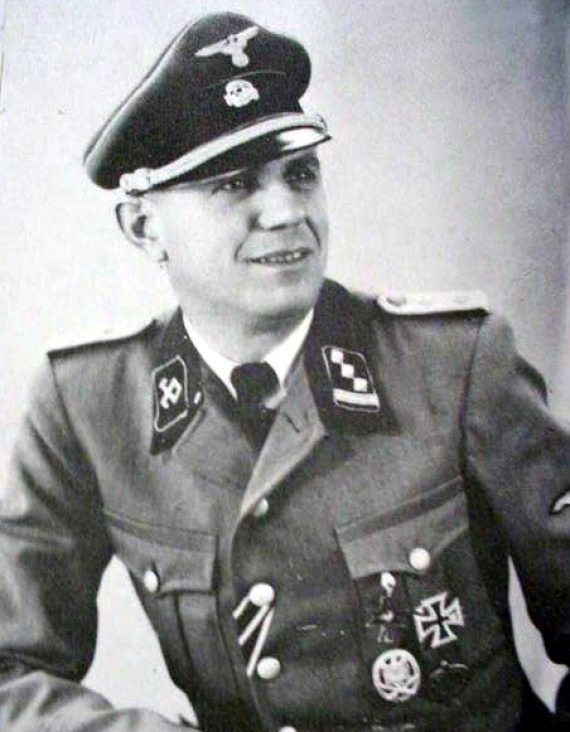 The odal rune was appropriated by Adolf Hitler and featured on the uniforms of German officers
"It's a bit embarrassing for them."
A spokesman for Topman told Huffington Post UK: "The jacket in question was not designed or produced by Topman. It is a jacket designed and produced by the brand Horace.
"The jacket is no longer available from Topman and Topman apologises for any offence caused."
HuffPost UK has sought comment from Horace.
Last week it emerged a German manufacturer "accidentally" produced 5,000 mugs featuring an English poem, images of roses - and Hitler's face.