At least 71 people have been killed in two bomb blasts at a busy bus station in the Nigerian capital of Abuja, police have said.
Another 124 people were injured in the blasts, which occurred at around 7am local time as commuters prepared to board buses for work at the Nyanya Motor Park.
A police spokesman told the BBC that 16 luxury coaches and 24 minibuses had been destroyed in the blasts.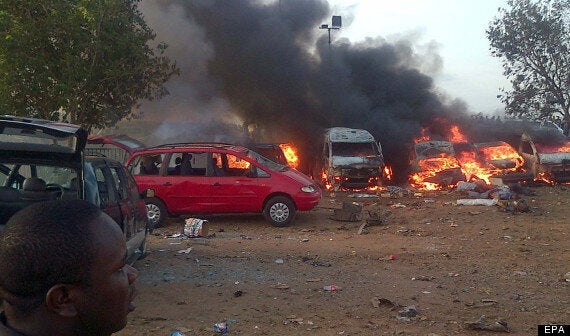 Dozens of people were killed in the blasts
Rescue workers and police have been gathering body parts at the scene, reporters and eyewitnesses have said.
Charles Otegbade, head of search and rescue at the National Emergency Management Agency, said: "We have been able to bring some of the dead to the morgue and some injured have been taken to the hospital," according to Al Jazeera. Vehicles were destroyed as their fuel tanks ignited
Reuters said Boko Haram, the Islamist group, were immediately suspected of being behind the attack, but the group has not yet claimed responsibility, and usually operates in the country's northeast.
The news agency quoted eyewitness Mimi Daniels, who managed to escape with only minor injuries to her arm.
"I was waiting to get on a bus when I heard a deafening explosion, then saw smoke," she said.
Another eyewitness told the BBC: "I have never seen [anything] like that in my life. It was just terrible... We were just running helter-skelter. So somehow I think that they planted something inside one of the buses there."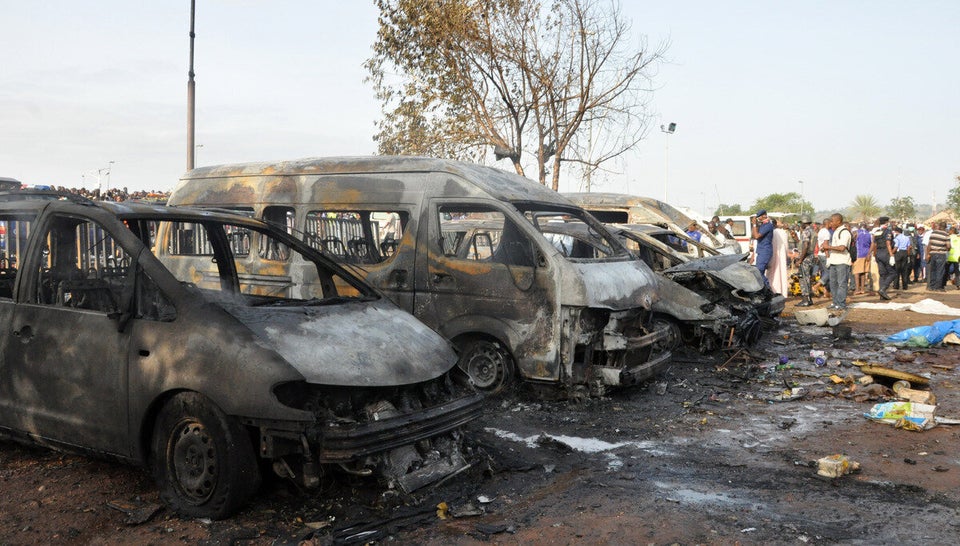 Abuja Bus Park Explosion