 Many people are glued to the dramatic, televised testimony of Oscar Pistorius at his trial but these people appear to have already made up their mind and chose to show the Paralympian murder suspect their support in person.
Some supporters held a prayer circle outside the court while others carried white balloons and messages of support.
Pistorius denies murder and claims he shot Steenkamp after mistaking her for an intruder.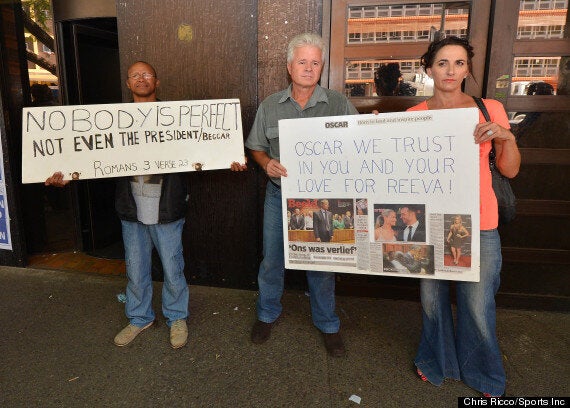 Oscar Pistorius' fans outside court for his murder trial expressed their support for the Paralympian
One sign being held up outside the court read: "OSCAR WE TRUST YOU AND YOUR LOVE FOR REEVA."
"We support him as a human being, and we are here because we just want to let him know that he is not alone in this whole matter, that there are people who do believe in his innocence - that it was a mistake and also to show sympathy to the Steenkamps," said Ronel Du Toit, according to The Telegraph.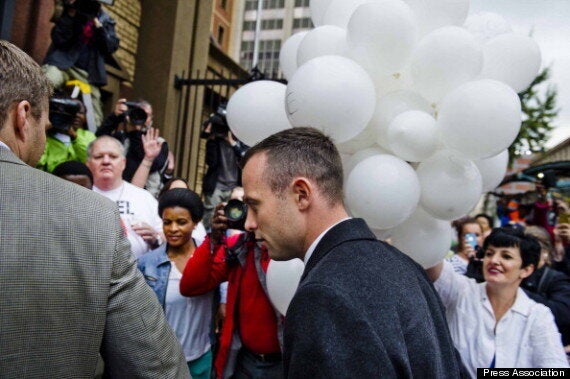 The support may have buoyed Pistorius' spirits ahead of more cross-examination from the prosecution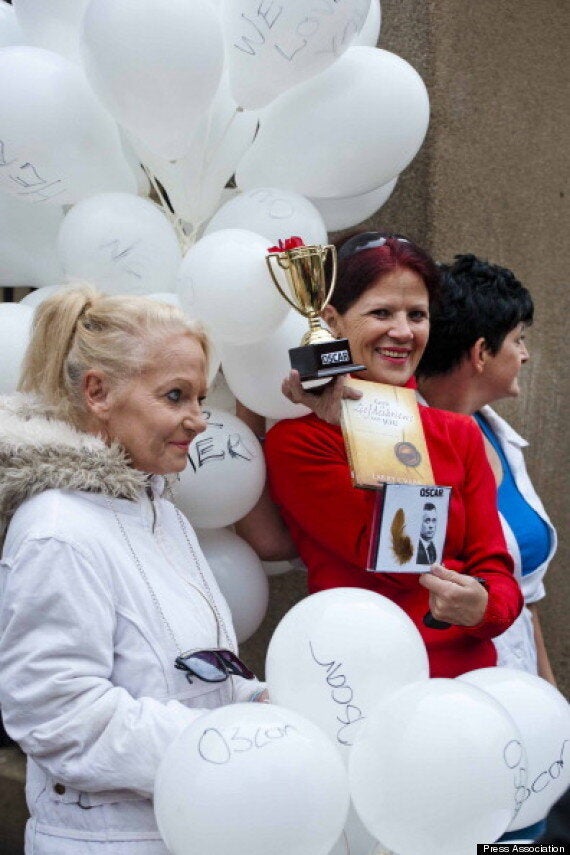 As well as balloons, one woman made up a fake 'Oscar' trophy and album cover
But not everyone at the gathering was determined to make such a clear statement. A clown - cigarette and coffee in hand - walked through the gathering of journalists and fans and stopped to read some newspapers placed on the ground. No, we're not sure either.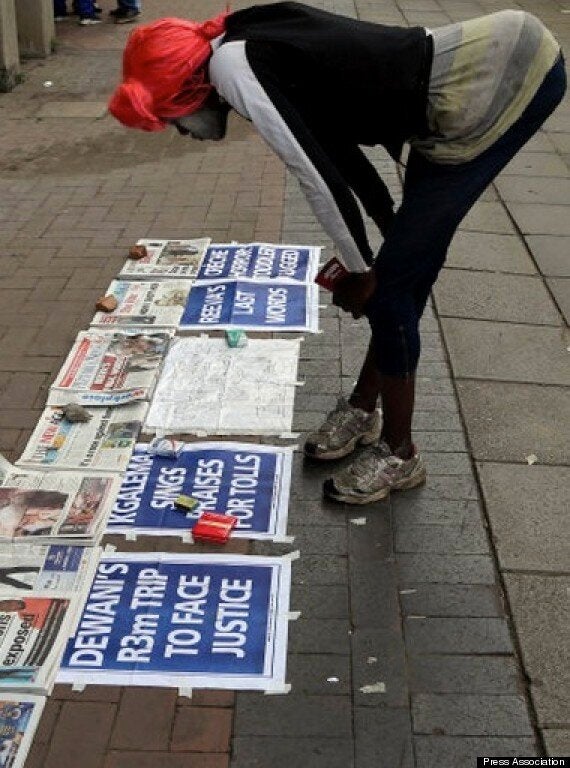 Related