Oscar Pistorius has claimed neighbours who heard a woman screaming in between the gunshots that killed Reeva Steenkamp were actually hearing him screaming at a very high pitch.
The Paralympian denies murdering Steenkamp and insists he shot her after mistaking her for an intruder in the early hours of Valentine's Day 2013. Neighbours had said they heard a woman's "blood curdling" screams.
"My voice was the only voice screaming that night," he told his murder trial in Pretoria. "I was screaming for help, for Reeva, for the Lord to help me. It was desperate." Oscar Pistorius claimed his high-pitch screaming is what witnesses heard when Reeva Steenkamp died
The prosecution at the trial accused Pistorius of "concocting" his version of how he came to shoot Reeva Steenkamp.
He said he retrieved his gun after hearing what he thought was someone breaking in to his bathroom and approached the room, shouting and with his gun drawn, before firing four shots.
"Your version is so improbable that it cannot be true.. You have a concocted version," said prosecutor Gerrie Nel, who is dubbed 'pit bull' for his aggressive cross-examinations.
Pistorius became emotional when he revealed he shouted "get the fuck out of my house" as he approached the bathroom, where, he says, he believed noises had been made by an intruder.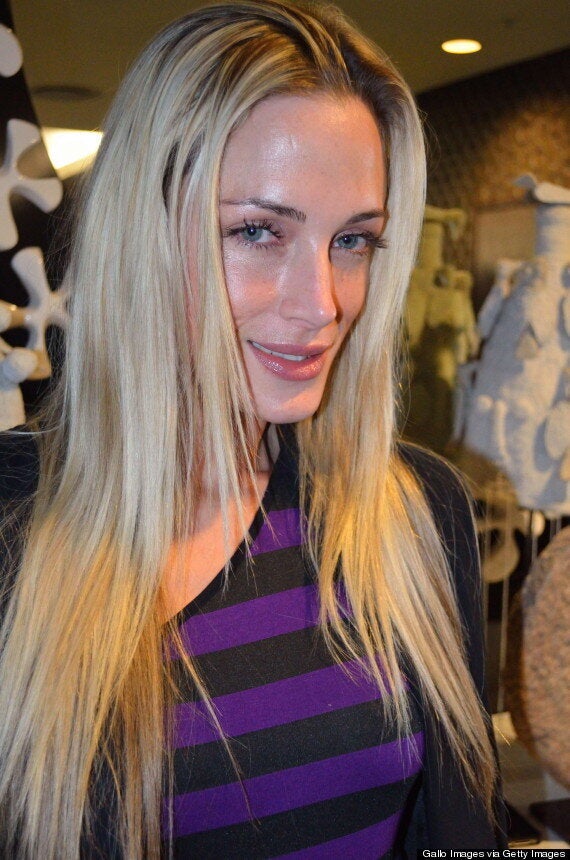 Oscar Pistorius cried as he denied deliberately shooting Reeva Steenkamp when he fired
The prosecutor accused Pistorius of inventing his claim he heard a door slam in the bathroom shortly before he fired. Pistorius did not refer to this when he testified at his bail hearing shortly after Reeva Steenkamp's death, Mr Nel said.
Mr Nel grilled Pistorius on what he saw from the door before he fired.
"I wasn't aiming at the door. My eyes were going between the door and the window. I was pointing at the door. I didn't have time to think," Pistorius replied. "I heard this noise, I thought someone was coming to attack and I fired."
Mr Nel said Pistorius was changing his story because he fired at Steenkamp, prompting the Paralympian to cry: "I did not fire at Reeva." The court had to be adjourned because he was too emotional to continue.
Popular in the Community