Veteran DJ Dave Lee Travis has been charged with one count of indecent assault.
Former BBC presenter Travis, 68, was cleared of 12 counts of indecent assault in February but jurors at London's Southwark Crown Court were unable to reach verdicts on one other charge of indecent assault and one of sexual assault and were discharged.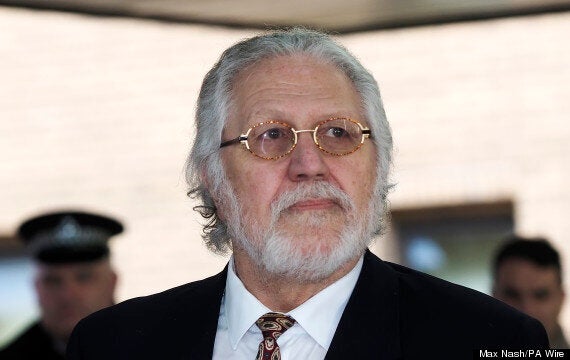 Dave Lee Travis was found not guilty of 12 indecent assault charges
He is now charged with one count of indecent assault on a woman over 16 in January 1995, and is due to appear on bail at Westminster Magistrates' Court on 24 April, Scotland Yard said.
On 28 March, prosecutor Miranda Moore QC told the court that Travis was due to be charged with a further count of indecent assault.
As he left the court, Travis told reporters that when he last appeared before them he said the case had ''been a bit of a nightmare'' for him.
He added: ''The only thing I want to say on this is, the nightmare is continuing."
Flanked by Marianne, his wife of more than 40 years, Travis said he wanted to draw attention to the fact that 28 March was the 50th birthday of Radio Caroline - the offshore radio station where he started his career.
He went on: ''I'd like to take the opportunity to wish all my colleagues in the radio and the music business a happy day, and spend some time remembering what it used to be like in the music business when it was actually quite enjoyable.''
Ms Moore said the Crown Prosecution Service was seeking a retrial on the outstanding charges but no new court date was fixed.
Wearing a long grey coat and red scarf, Travis was allowed to sit outside the dock during the hearing.
The former Top Of The Pops presenter was previously accused of indecently assaulting 10 women and sexually assaulting another in alleged incidents dating back to 1976 when he was at the height of his fame.
The jury of eight women and four men deliberated for more than 20 hours before finding him not guilty of 12 indecent assault charges.
But they were not able to agree on a charge of alleged indecent assault against a woman in the early 1990s along with an alleged sexual assault in 2008.
Comments are closed for legal reasons
Related