A Tory minister who represents a Merseyside constituency has apologised for tweeting an attack on the Labour Party during the Hillsborough disaster memorial service.
Employment minister Esther McVey, who represents Wirral West, tweeted a link to a press release along with the words "Wirral Labour can't be trusted!" during the service which marked 25 years since the tragedy claimed the lives of 96 Liverpool football fans.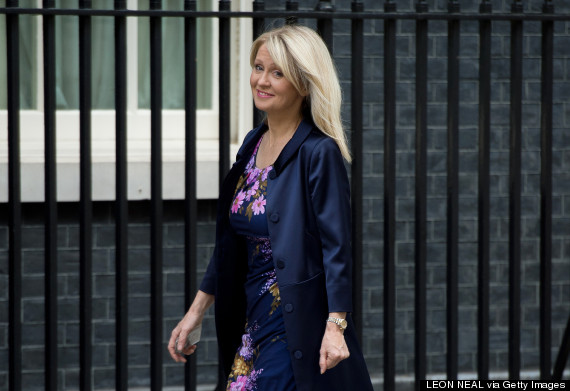 Employment minister Esther McVey apologised for the timing of her tweet
Ms McVey has since apologised, tweeting: "Really regret the mistiming of local election press release. Apologies."
The original tweet can still be seen on her account.
Radio presenter Nicky Campbell had pointed out the poor timing of the post, tweeting in reply: "Not watching the service?"
The 96 Liverpool fans died in the crush on the Leppings Lane terraces at Sheffield Wednesday's Hillsborough stadium after going to see their team play Nottingham Forest in an FA Cup semi-final on 15 April 1989.
Loved ones of those who died were joined at Liverpool FC's Anfield home by players, club officials and ordinary fans as 24,000 attended the service to mark the anniversary.