Manchester City's players are the best paid sportsmen in the world, with their first-teamers earning an average £5.3m a year, or £102,653 per week.
City top a survey that includes Major League Baseball giants New York Yankees at number two and the Los Angeles Dodgers in third.
Real Madrid are the next football club on the list at fourth, ahead of rivals Barcelona. Bayern Munich, Manchester United, the NBA's Chicago Bulls, Chelsea, Arsenal and the New York Knicks round out the top dozen.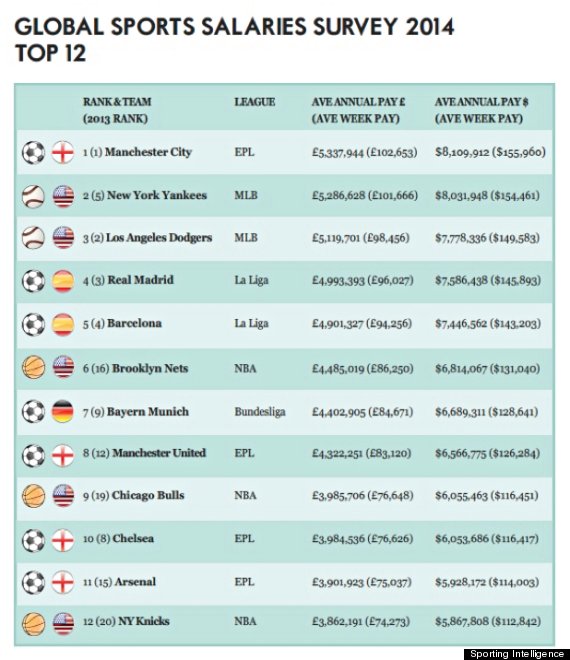 The table was revealed on the morning the Daily Telegraph reported City could face a transfer ban for failing to meet Uefa's financial fair play regulations.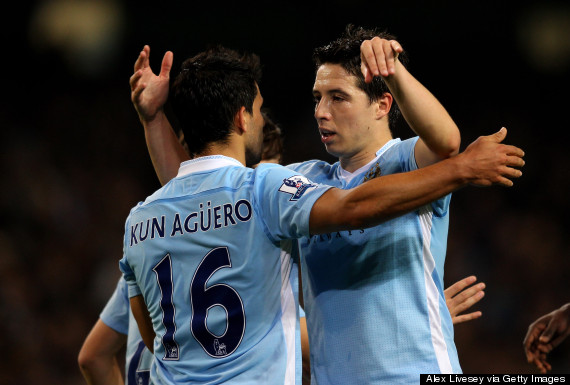 Agüero and Nasri both joined City for hefty fees in 2011
Uefa's Club Financial Control Body forbids clubs making losses in excess of €45m (£37.2m) during the 2011-12 and 2012-13 seasons, and City posted losses of a whopping £149m.
Both City and Paris Saint-Germain are both facing a severe sanction by Uefa's Club Financial Control Body.