1.63-inch Super AMOLED (320 x 320) screen
1GHz processor
2.0-megapixels camera (not in NEO)
Heart rate sensor, pedometer, exercise monitor
Music player (4GB on-board storage)
Bluetooth calls/notifications/IR blaster/S Voice, apps
IP67 Certified water/dust resistant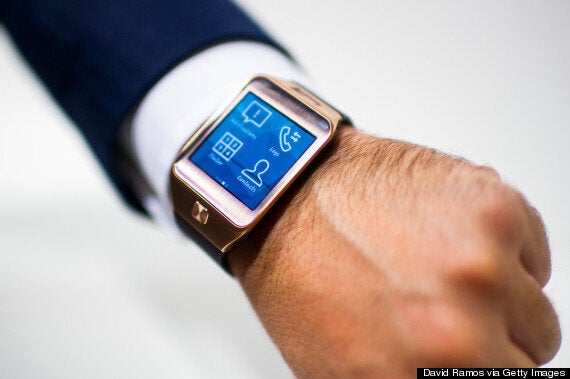 Whenever a new wearable gadget has emerged over the last couple of years, it's been tempting to ask if each iteration is the smartwatch 'of your dreams'. That's because until very recently the idea of a genuinely useful, beautiful smartwatch has remained exactly that. A dream, frustratingly real in the mind but amorphous and immaterial in reality.
But now we seem to have entered a slightly different phase in the evolution of the smartwatch. One in which the right question to ask is not whether a given smartwatch is a transformative gadget borne from fantasy, but rather just a useful, functional gadget in its own right. A worthwhile companion on a digital life, in which phones, tablets, computers and every other type of screen also play a part.
Last year's Samsung Galaxy Gear was an intriguing first stab from the South Korean tech giant at that aim. But it faltered almost immediately, as it became clear it was neither fantastical nor genuinely useful. It was crippled by poorly implemented notifications, bulky hardware and strange features. There was an overall feeling of it being a first draft at best - something that Apple, for instance, would have never released.
The Gear 2 (Samsung's new metal smartwatch), and the Gear 2 Neo (its very similar plastic counterpart), are better than that first stab in the dark. But whether or not they are more than just a second draft is up for debate. These are useful, good-looking gadgets. But unless you're willing to adapt to its quirks, limitations and flaws, you still might end up dreaming of something far better.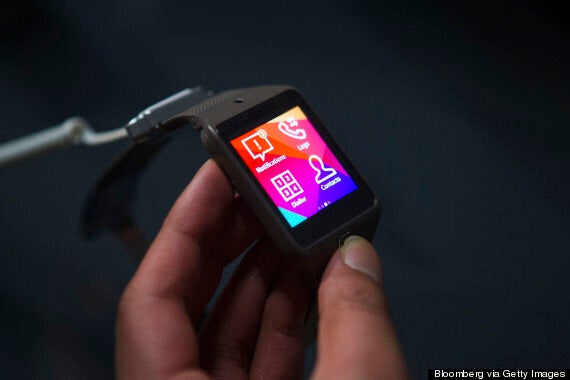 In form, at least, both are an improvement. The Gear 2 is tastefully designed with metal and high-quality strap materials. The straps are replaceable now, and the camera is placed on the watch face itself, and takes decent shots for its 2-megapixels sensor.
The gadget is still a little thick, and it's obviously a piece of tech and not a watch. But it is better. The Gear 2 Neo is, if anything, slightly nicer. It looks slightly fresher and techier, but that sort of makes sense for what the device is. The Neo feels like a true reflection of its function, the Gear 2 feels a bit needlessly flashy. While the Neo lacks a camera that - while it's an obvious downside in specs - is no great loss, particularly in polite society. In direct comparison, it feels like a steal at £90 less.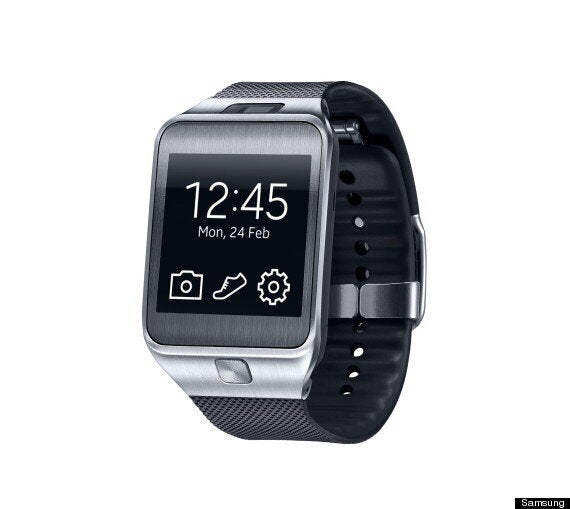 The Gear 2 interface is simple and easy to use. It's iPhone like in its simplicity, with a simple scrolling list of app icons on the small square touchscreen, and necessarily basic functions within each one. It is possible to use the watch for everything from voice calls to text messages, email, news reading, controlling your TV, monitoring your heart rate, monitoring steps taken and exercise, checking the weather, recording memos and playing media on your phone or its own 4GB of on-board storage and more. Oh and checking the time.
The problem is that almost all of those functions has significant drawbacks and flaws. Going through each would be futile and exhaustively dull, but here's a selection:
The phone dialer works, but the buttons are tiny and inexplicably leave a good portion of the small screen unused.
The heart rate monitor is slow and often fails.
The exercise monitor only tracks cycling, running, walking and 'hiking'. No yoga. No rowing. No bear wrestling.
The pedometer isn't on automatically and works separately to the walking tracker
The music player works with on-board storage, but transferring music is torturous. It only works from phone to Gear, via Blutooth, at a maximum of six songs a time. It takes an age.
Notifications from non-Samsung apps are weirdly formatted and buggy.
… And so on. There are other significant problems too. The app store for the new Tizen-based OS is a ghost town. There is one good app - Feedly, a basic RSS reader - but that's it. No games. No Gmail. Nothing. The charger is still a weird proprietary plastic clip, which you may well lose. The battery life of a few days is okay, but not great. It doesn't work with many Samsung devices yet - more are coming, eventually - and it has a big impact on your phone's battery life if you leave it connected all day.
All of which sounds, well, awful. Except… it's not. If you approach the Gear 2 with a passive, positive attitude, it's actually pretty good.
Which is to say personally, rather than objectively, I really liked it.
Why? Because it does a job. It lets me keep my phone in my bag. It alerts me to what matters, and gets out of my way. Notifications are swift and generally readable - even from Gmail and Twitter. The exercise apps are odd but functional, and the pedometer is accurate. The audio from calls taken on the watch, if indoors, is bearable. Even the heart rate monitor is a nice thing to have on the wrist, when it works. The colourful backgrounds are nice and editable. Even the more esoteric functions - the remote control and the camera - have their moments. It's neat.
So should you buy one? As ever, it depends on what you're after. If you want a fun, generally functional smartwatch to go with your new Samsung phone, it's worth considering. If you can get one on offer with your new device, even better. If you want the best smartwatch that will be released this year, however, you should probably wait. Google has already shown off an OS with more potential than Samsung's, and Apple as ever waits in the wings. Then there's Samsung themselves, who are not afraid to iterate in this new space and will probably have another Gear (or two) to show off by the Autumn.
The Gear 2 is a big improvement on the Galaxy Gear. It is a useful and functional gadget that serves a purpose. I, personally, like it. But it's not beautiful, it's not inspiring, and it's not built for the long-term. If you're okay with those things, you should consider getting one. If you're not, wait.
It's not quite time. Yet.