A chocolate shop said it could not ice a boy's name "Rooney" on an Easter egg for him in case the footballer Wayne Rooney sued them over copyright.
Rooney Scholes, who is named after the Manchester United star, could only have his full name iced on the egg, the Thornton's store decided, just in case the footballer saw it before it was eaten, became angry and consulted his lawyers.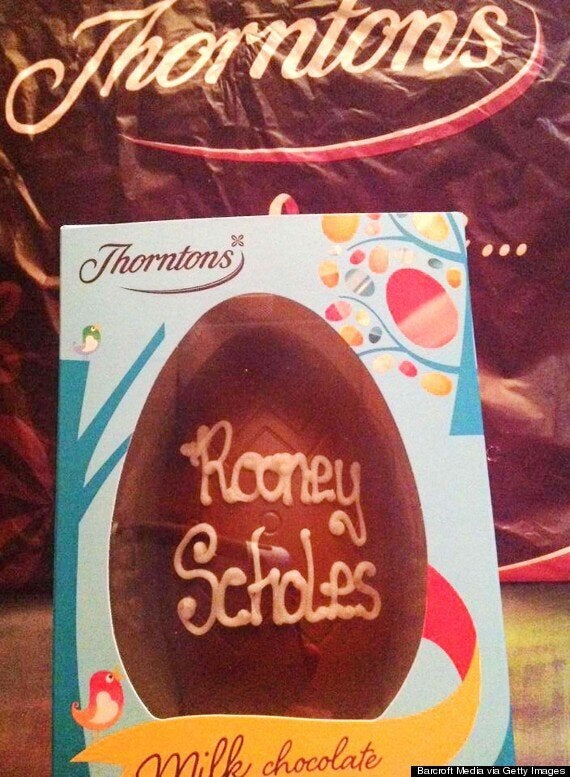 Toddler Rooney could only have his full name on the Easter egg
The boy's mother, Jo-Anne Scholes, 43, said their decision was "barmy".
She said: "My neighbour Janet actually bought the egg for Rooney as a treat but the staff told her point blank that they wouldn't put his first name on it because of copyright.
"It's madness because why have they agreed to put his full name on it? Surely if they can't do one then they can't do both, it's beyond belief.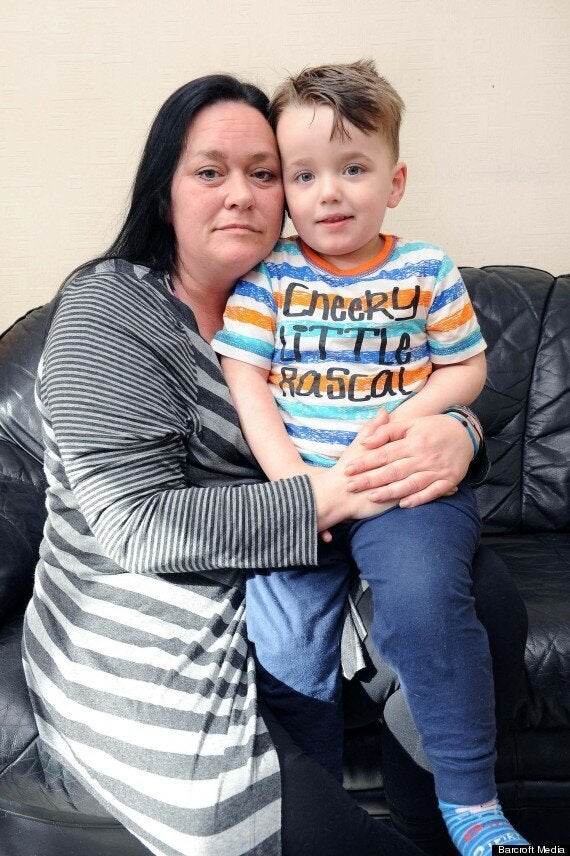 Rooney Scholes' mum Jo-Anne said the decision was "barmy"
"I don't think Wayne Rooney would be bothered in the slightest because he's got kids of his own too.
"What should have been a nice surprise for Easter has turned into a total farce."
English law states there is no copyright or trademark protection for people's names, while the mum-of-three is now hoping the store contact her to apologise.
She is a lifelong United fan and revealed naming her son Rooney was the "ultimate tribute" to the prolific England striker.
Footy fanatic Jo-Anne, who has two cats named Cantona and Berbatov, lives with her husband Kevin, 32, her two sons Anderson, 16, and Rooney, and her 15-year-old daughter Missy.
Her eldest son Anderson was named before his Brazilian namesake joined Manchester United from Porto in 2007.
Jo-Anne added: "Rooney's been my favourite player for a long time because he's such a good finisher and he's always been a leader.
"He's the backbone of the team so that's why I named my son after him, and the same with my cats after Eric Cantona and Dimitar Berbatov."
She said: "Anderson was a complete fluke though as my son was born long before the Brazilian player joined us a few years ago."