AC/DC frontman Brian Johnson has played down rumours that the Aussie rockers are on the verge of splitting, saying they are still planning on recording new material despite founder member Malcolm Young's ill health.
Rumours that the band were going to retire first surfaced on Tuesday when an Australian radio station announced they had received an anonymous email from a source claiming to be close to the band, who said they were going to split. Brian Johnson
The source went on to say that the decision to retire was due to rhythm guitarist, co-producer and co-songwriter Malcolm Young falling seriously ill.
Whilst Brian Johnson has confirmed that one of the band is indeed unwell, he told the Telegraph that all four members still intend to regroup next month.
"We are definitely getting together in May in Vancouver," he said. "We're going to pick up some guitars, have a plonk, and see if anybody has got any tunes or ideas. If anything happens, we'll record it."
"I wouldn't like to say anything either way about the future," he continued. "I'm not ruling anything out.
"One of the boys has a debilitating illness, but I don't want to say too much about it. He is very proud and private, a wonderful chap. We've been pals for 35 years and I look up to him very much."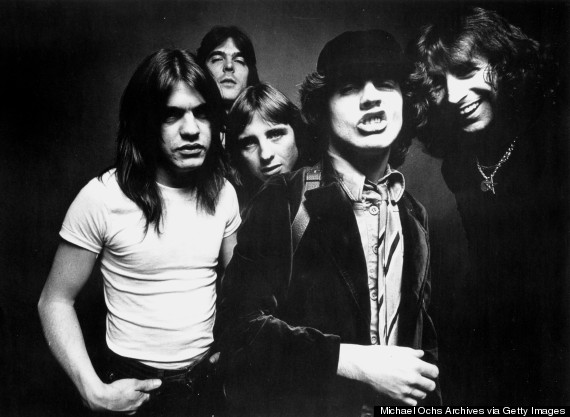 AC/DC photographed in the early 70s
But despite addressing the split rumours, the frontman still hinted that if their planned 40th anniversary tour did go ahead, it could well be the band's last.
"That would be a wonderful way to say bye bye," he said. "We would love to do it. But it's all up in the air at the moment."
AC/DC's last tour, which saw them perform 168 gigs in 31 countries between 2008 and 2010, grossed $441.6m (£264.1m), making it the second highest grossing tour in history.
LIKE US ON FACEBOOK | FOLLOW US ON TWITTER