Helen Flanagan has scored an own goal in her latest interview, accidentally revealing that her footballer boyfriend Scott Sinclair is likely to leave his current club West Brom at the end of the season.
The former 'Coronation Street' star happily told OK! magazine that her and Scott have been building a house in London, adding that the couple "won't be staying in Birmingham", which means Scott probably won't be playing for West Brom for much longer. Helen Flanagan
"Scott breaks up in about six weeks and we'll know where we're going," she told the mag. "With my work I can travel where I want to, and you want to be with the person you love.
"We don't know where we're going, but we won't be staying in Birmingham. We're actually building a house near London at the moment that will be ready by Christmas."
Scott is currently on loan to the club from Manchester City, however when the pair move to London it's unlikely that he will be play for that side either.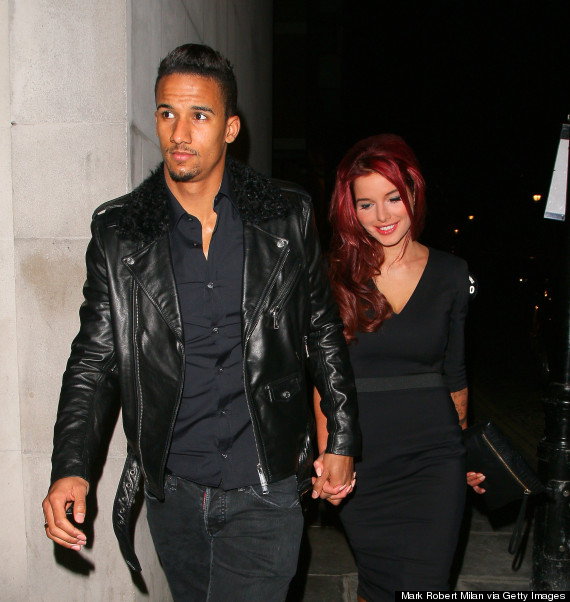 Helen and boyfriend Scott Sinclair
Helen recently enjoyed a night out in London, where she bumped into Luisa Zissman - though the pair didn't take the opportunity to fulfill their promise of getting down and dirty by mud-wrestling.
The starlet has also revealed that she may become a parent in the near future, however she'll be waiting until the end of the summer before trying to conceive as she's currently receiving treatment for acne which prevents her from being able to get pregnant.
"I'm on [acne drug] Accutane because I get quite bad acne – you can't get pregnant on the drug, and it takes a while to get out of your system," she told OK!.
"I want to make sure I'm really, really, healthy before I try, check my hormones and stuff. I'm going to love being a mum."
LIKE US ON FACEBOOK | FOLLOW US ON TWITTER