Behold the future of motorcycling. Possibly.
First, the engine. It uses a 11 kw hub-mounted motor that delivers 14 horsepower with a relatively decent top speed of 74mph.
Story continues after slideshow...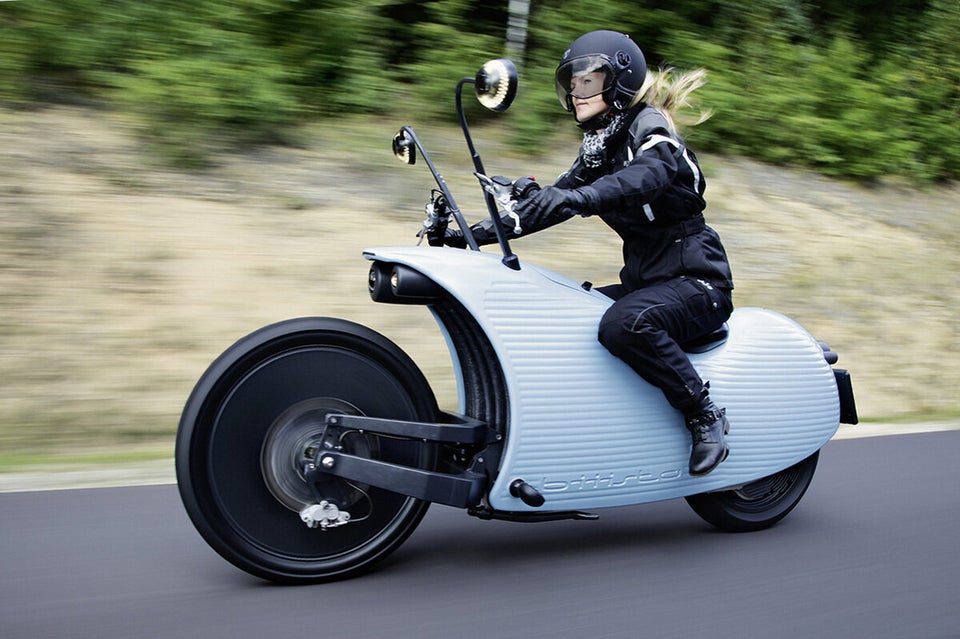 Johammer
The motors use electromagnetic charge to turn the wheels eliminating the need for the usual gears, axles and transmission making the bike lighter and much more efficient.
All this means it can manage a pretty impressive 125 miles on a single charge.
Even more impressively, it only takes 3.5 hours to fully juice up.
The tech goodies don't stop there - the side mirrors also display the bike's speed and range.
If you want one then you'll have to pay considerably more than you would for a regular bike.
It costs £20,640 for the 125 mile range version and a cheaper model capable of 93 miles is £18,999.