Pictures of the day from The Huffington Post brings you the very best news and sports images, from around the world chosen and created by our own photo editors, Elliot Wagland, Tahira Mirza and Michael Cripps. Penguins get Easter egg treats - Sea-Life Aquarium London. The Gentoo penguins at the Sea-Life Aquarium at the South Bank in central London, are fascinated to see the early arrival of seasonal Easter eggs, made from solid ice packed with fishy treats of sprats and herring, in the build up to the Bank holiday Easter weekend.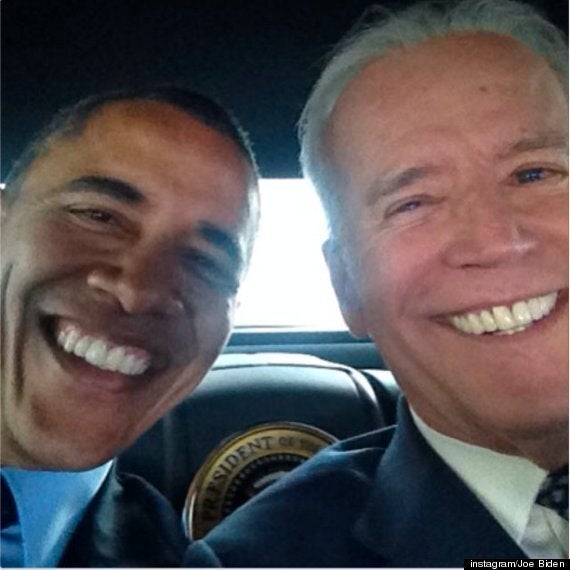 Found a friend to join my first selfie on Instagram. Thanks for following and stay tuned. Vice President Joe Biden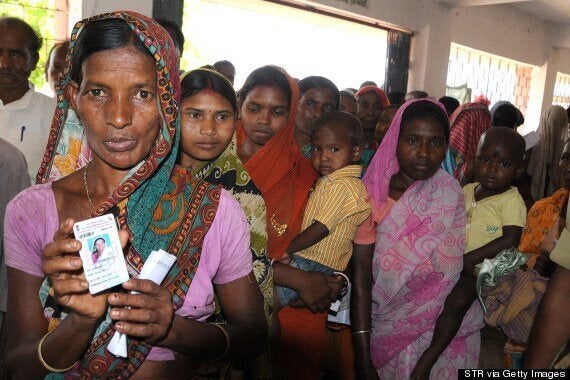 Indian voters queue outside a polling station in Bundu in Jharkhand state on April 17, 2014. India hosted its biggest day of voting with the ruling Congress party battling to stem a further slide in the polls against the opposition Hindu nationalists after another week of damaging headlines. Voters lined up at 7:00 am (0130 GMT) in 121 constituencies across a dozen states on the sixth day of staggered voting in the election extravaganza which ends with results on May 16.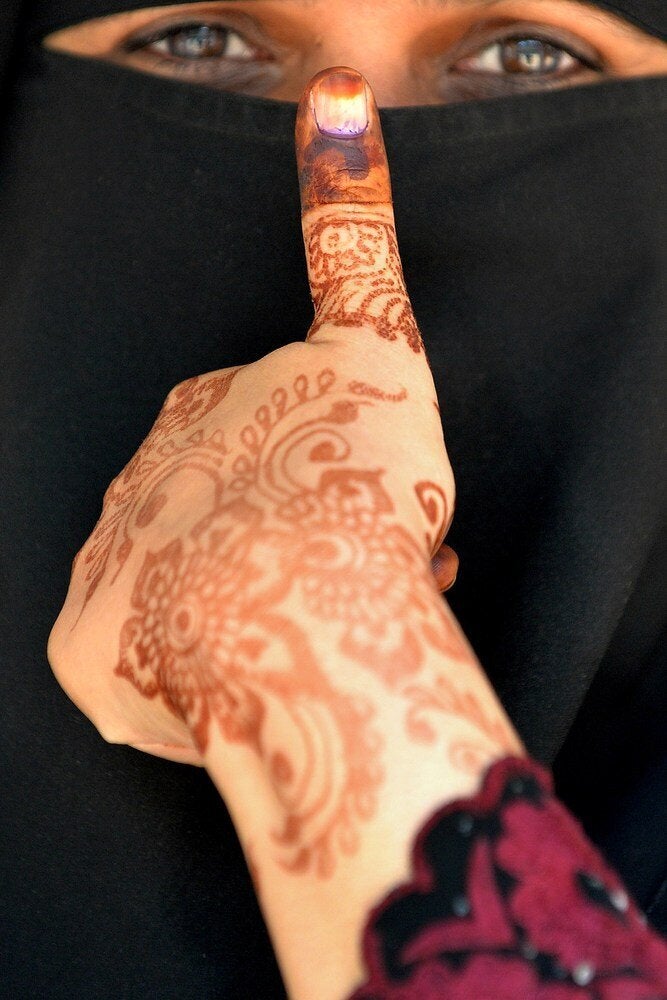 Indian voters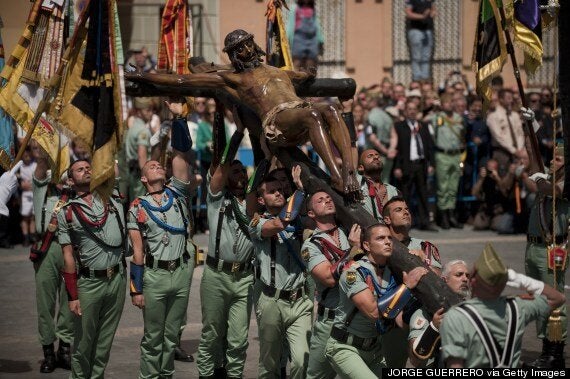 Members of the Spanish Legion carry a statue of the Christ of the Good Death to the Santo Domingo de Guzman church during a Holy Week procession in Malaga, southern Spain, on April 17, 2014. Christian believers around the world mark the Holy Week of Easter in celebration of the crucifixion and resurrection of Jesus Christ.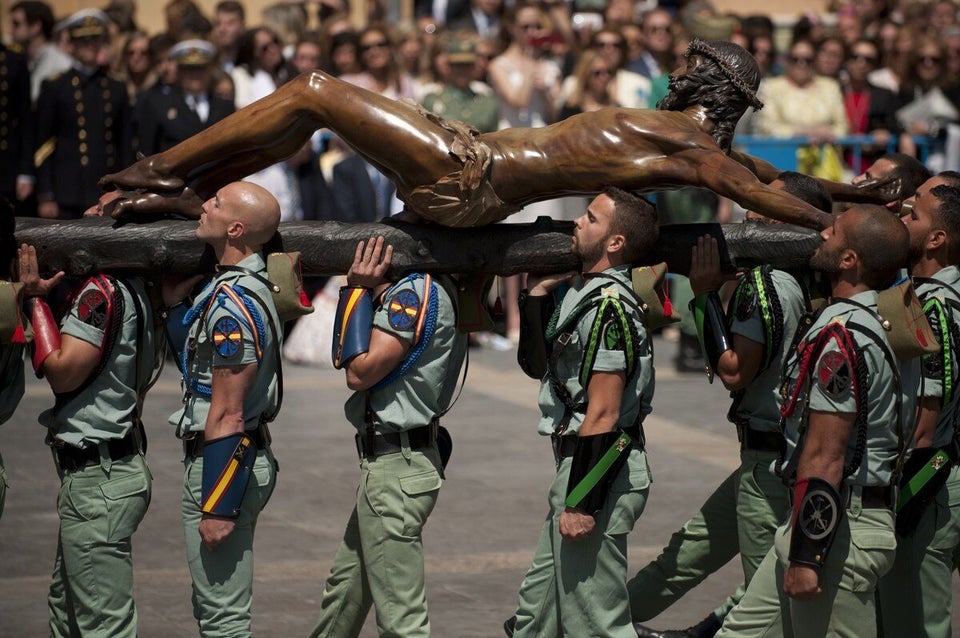 SPAIN HOLY WEEK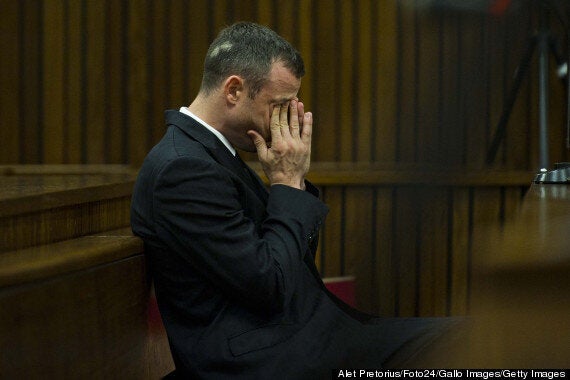 Oscar Pistorius on his cell phone while sitting in the dock in the Pretoria High Court on April 17, 2014, in Pretoria, South Africa. Oscar Pistorius stands accused of the murder of his girlfriend, Reeva Steenkamp, on February 14, 2013. This is Pistorius' official trial, the result of which will determine the paralympian athlete's fate.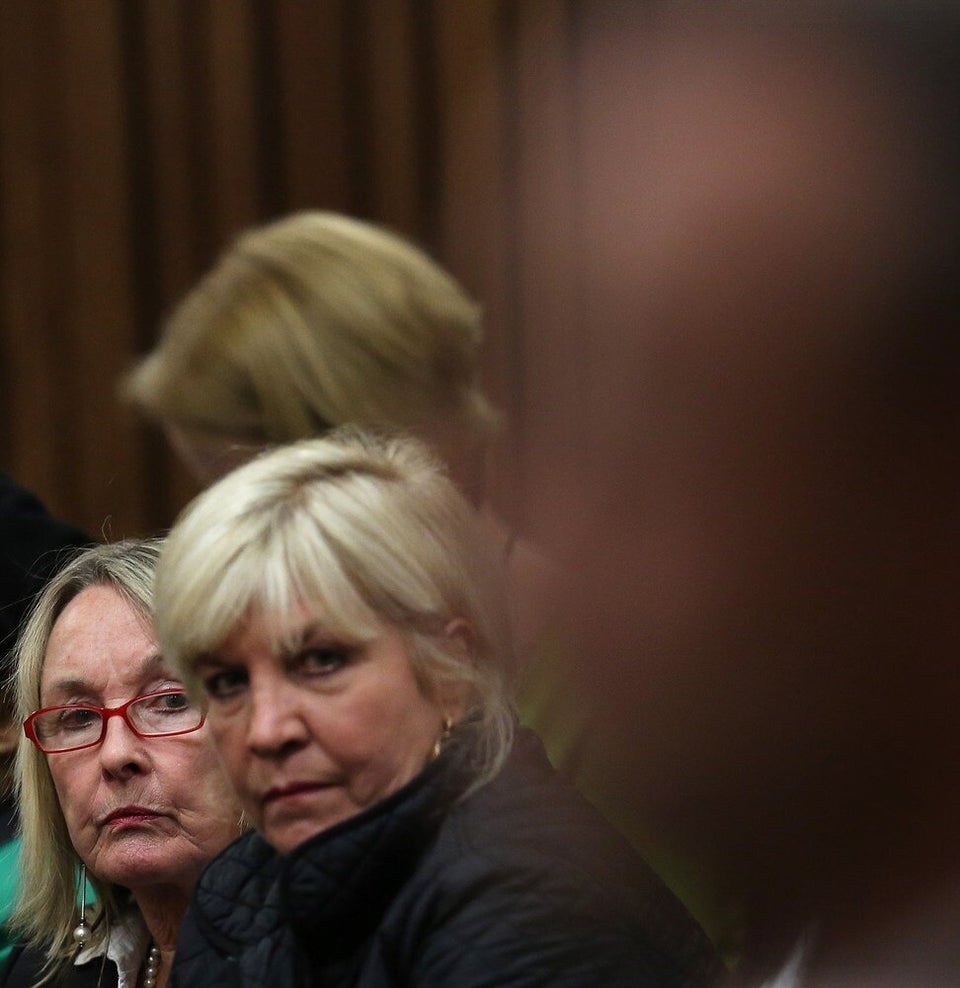 Oscar Pistorius Trail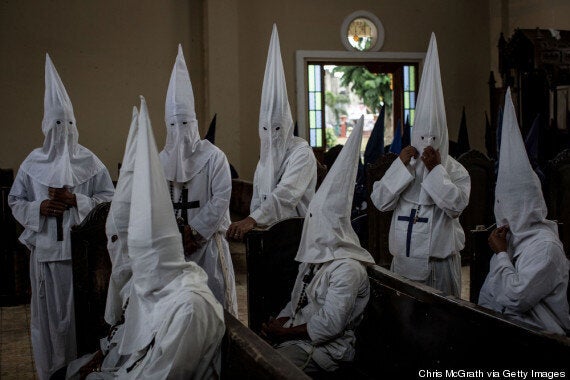 Tacloban's Typhoon Survivors Continue To Rebuild During Holy Week. Penitents prepare for the Maundy Thursday mass at Palo Cathedral on April 17, 2014 in Palo, Leyte, Philippines. Maundy Thursday mass marks the beginning of Holy Week across the Philippines and will see many people attending religious activities. Five months after Typhoon Haiyan struck the coast on November 8, 2013, leaving more than 6000 dead and many more homeless, people continue to rebuild their lives. Although many businesses and services are functioning, electricity and housing continue to be the main issues, with many residents still living in temporary housing conditions due to 'No Build' areas preventing them from rebuilding their homes.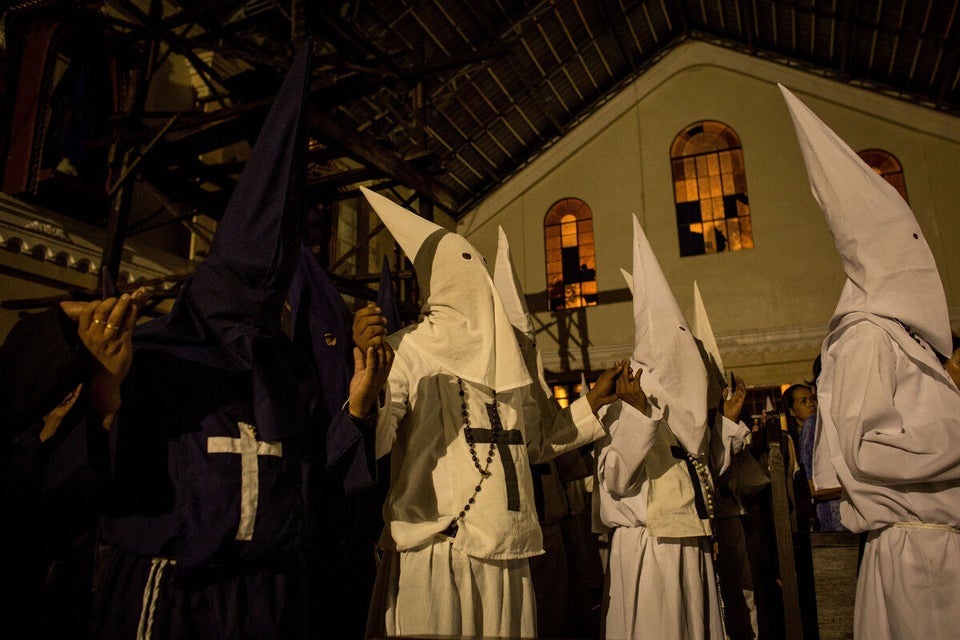 Maundy Thursday mass in Tacloban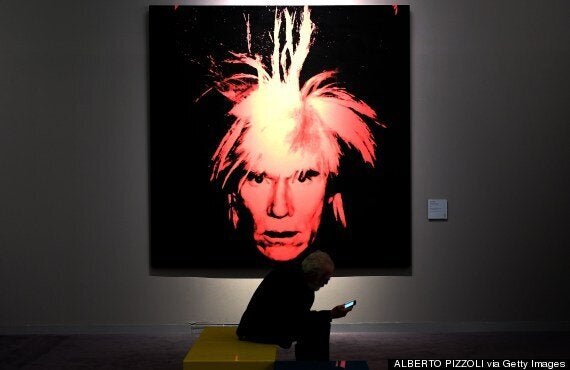 A man seats in front of a selfportrait by US artist Andy Warhol as part of the exhibition 'Warhol' on April 17, 2014 in Rome. The works of the artist, father of American Pop Art, will be housed in the renovated rooms of the Museo della Fondazione Roma, Palazzo Cipolla from April 18 until September 28, 2014. The exhibition features over 150 works, paintings, photographs and sculptures from the collection of Warhol's friend Peter Brant. The works on display range from Warhol's early drawings right up to his Last Supper series, first presented in Milan in 1987 in what was to be his last exhibition before his death that same year.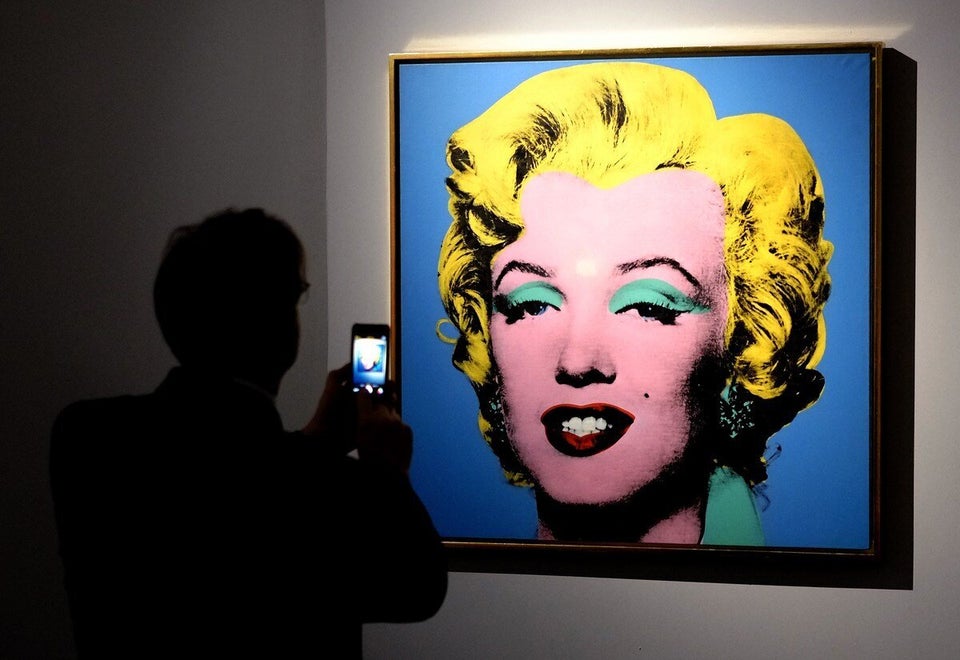 WARHOL ART EXHIBITION ITALY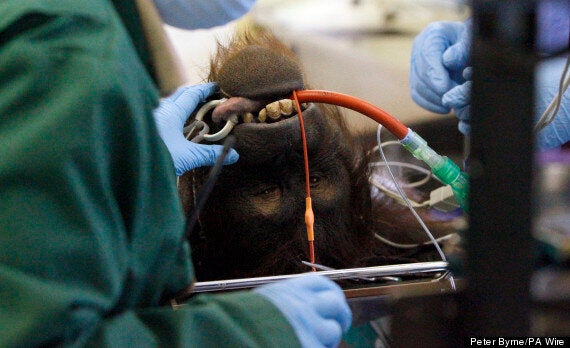 Orangutan operation Chester Zoo. Jawed Tahery from Nuffield Health The Grosvenor Hospital in Chester and a team of vets from Chester Zoo perform sinus surgery on Vicky the 29-year-old Bornean Orangutan from Blackpool Zoo. It is the first time the procedure has been carried out in the UK and Vicky is currently staying at Chester Zoo whilst a new exhibit is being built at Blackpool Zoo.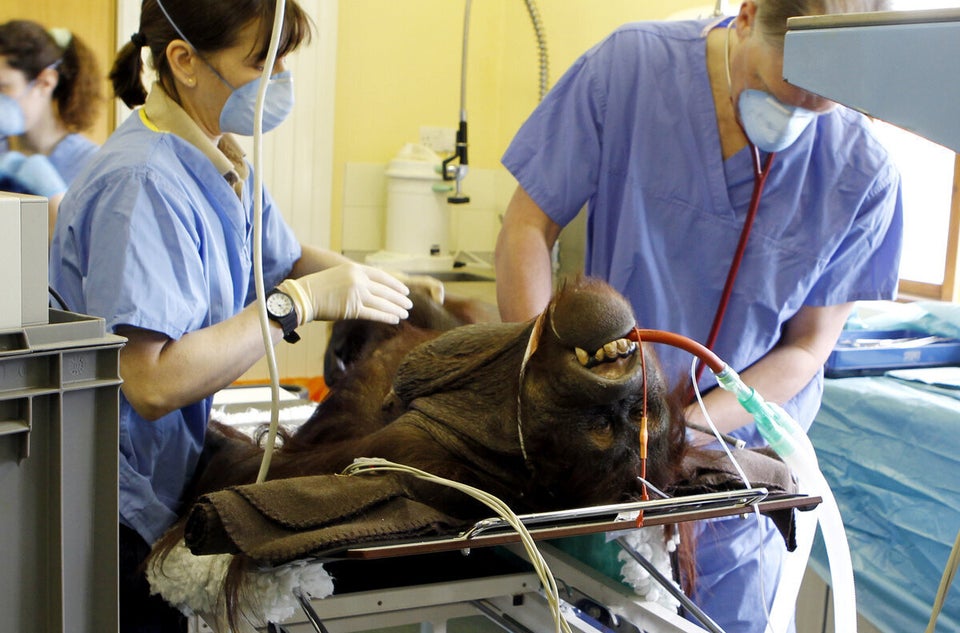 Orangutan operation Chester Zoo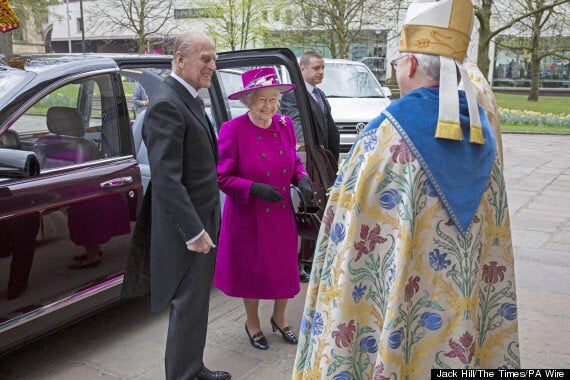 Maundy Service, The Queen Elizabeth II and the Duke of Edinburgh are greeted by The Very Reverend Christopher Armstrong (Dean of Blackburn) and The Right Reverend Julian Henderson (Bishop of Blackburn) outside Blackburn Cathedral in Lancashire before attending the traditional Royal Maundy Thursday service.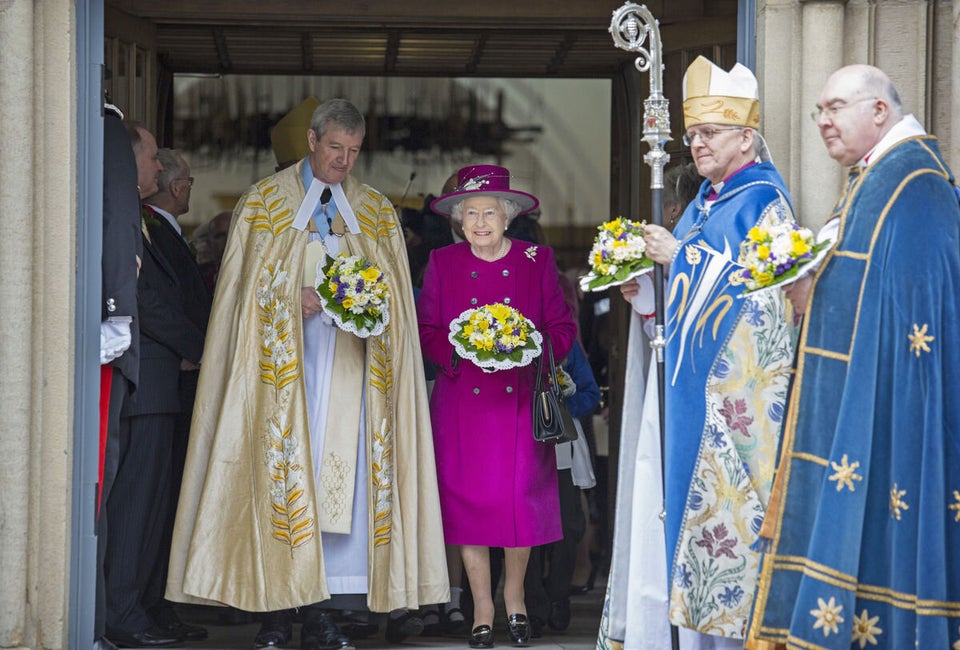 Maundy Service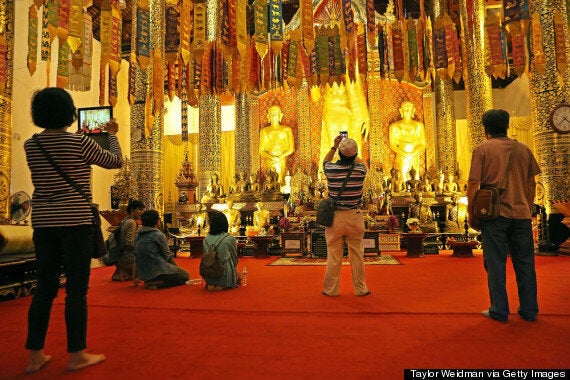 Influx Of Chinese Tourists Causes A Stir With Chiang Mai Locals. Chinese tourists take pictures at Wat Chedi Luang on April 17, 2014 in Chiang Mai, Thailand. Due to a rapidly growing economy, more than 100 million mainland Chinese are expected to go abroad this year. In Chiang Mai, which is seeing a surge in Chinese tourism after a popular Chinese movie was set there with a recent poll finding that 80% of residents were displeased with Chinese behavior while abroad.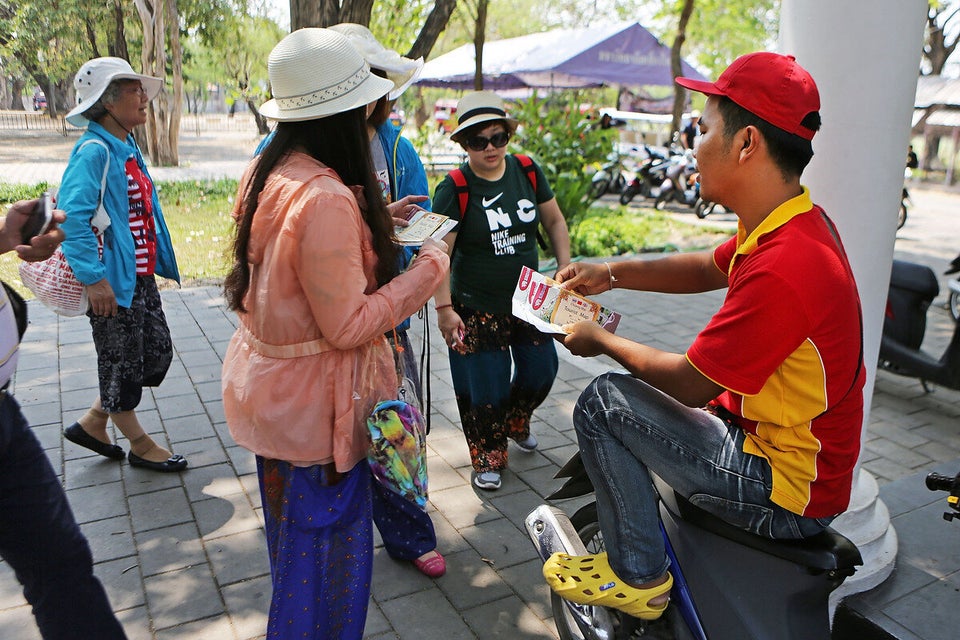 Influx Of Chinese Tourists Causes A Stir With Chiang Mai Locals Russian President Vladimir Putin speaks during a nationally televised question-and-answer session in Moscow on Thursday, April 17, 2014. Russias President Vladimir Putin on Thursday dismissed claims that Russian special forces are fomenting unrest in eastern Ukraine as nonsense, but voiced hope for success of four-way talks on settling the crisis.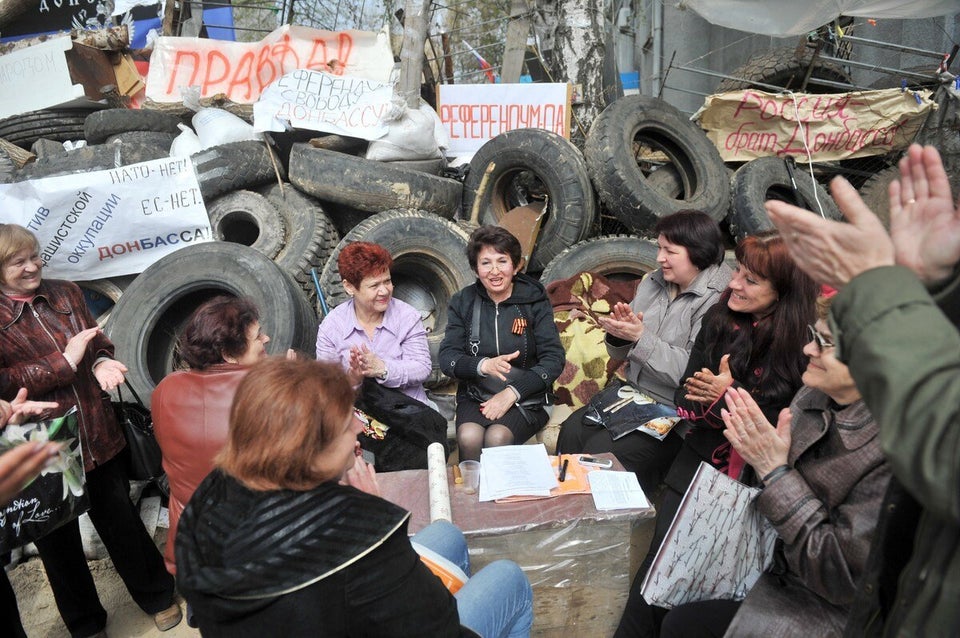 UKRAINE RUSSIAN CRISIS Vatican Pope Easter. Pope Francis holds the holy gospel book as he celebrates the Chrism Mass in St. Peter's Basilica at the Vatican, Thursday, April 17, 2014. During the mass the Pontiff blesses a token amount of oil that will be used to administer the sacraments throughout the year. The Chrism Mass marks the start of the Easter celebrations.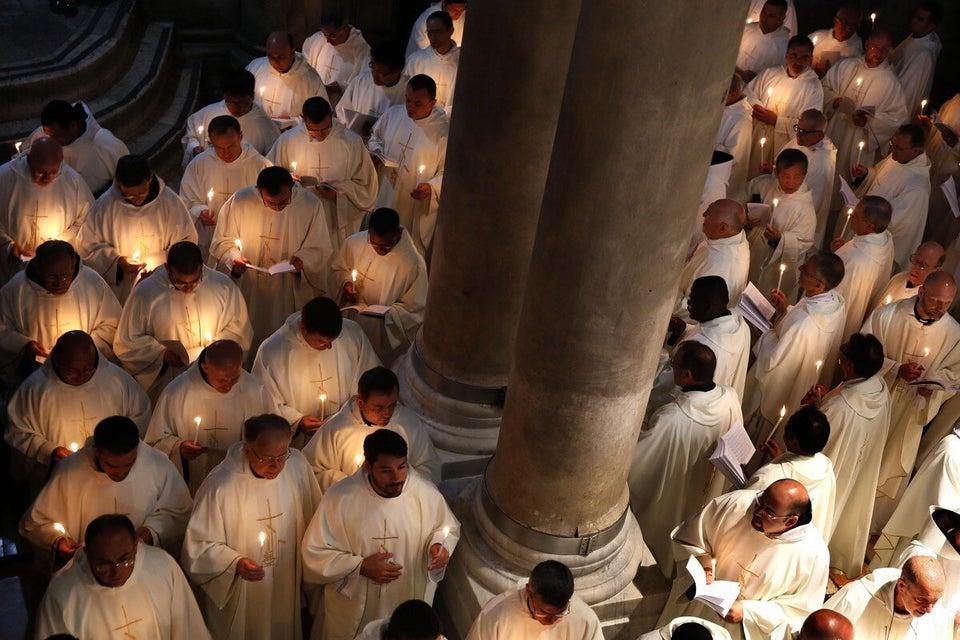 Vatican Pope Easter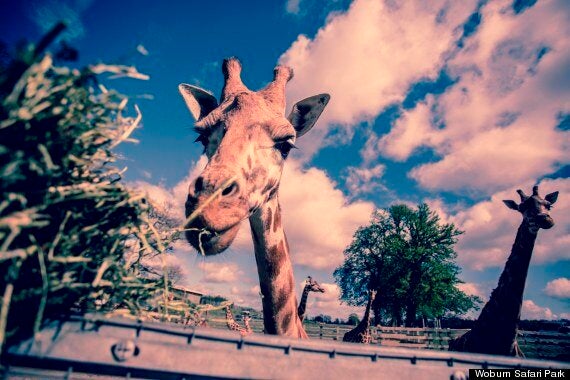 Woburn Safari Park - Animals Enjoying Easter Sunshine
Woburn Safari Park - Animals Enjoying Easter Sunshine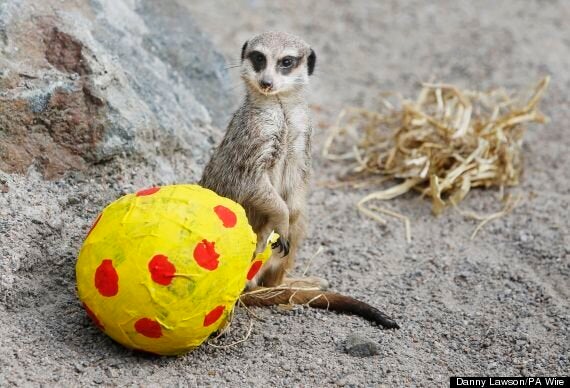 Meerkat enclosure at Edinburgh Zoo. A meerkat with an Easter Egg during the opening of a new meerkat enclosure at Edinburgh Zoo.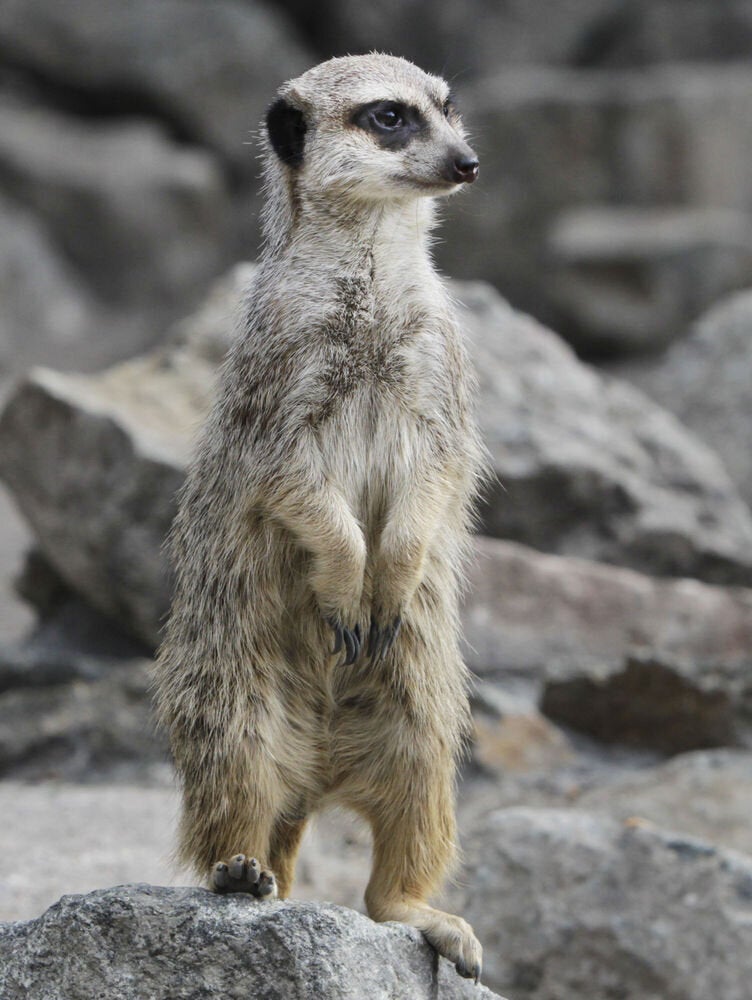 Meerkat enclosure at Edinburgh Zoo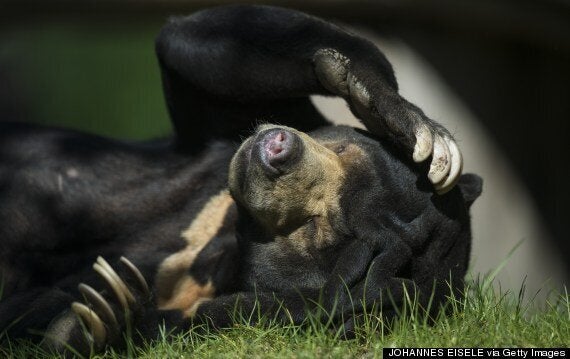 A sun bear lies in its enclosure of the Zoologischer Garten zoo on April 17, 2014 in Berlin.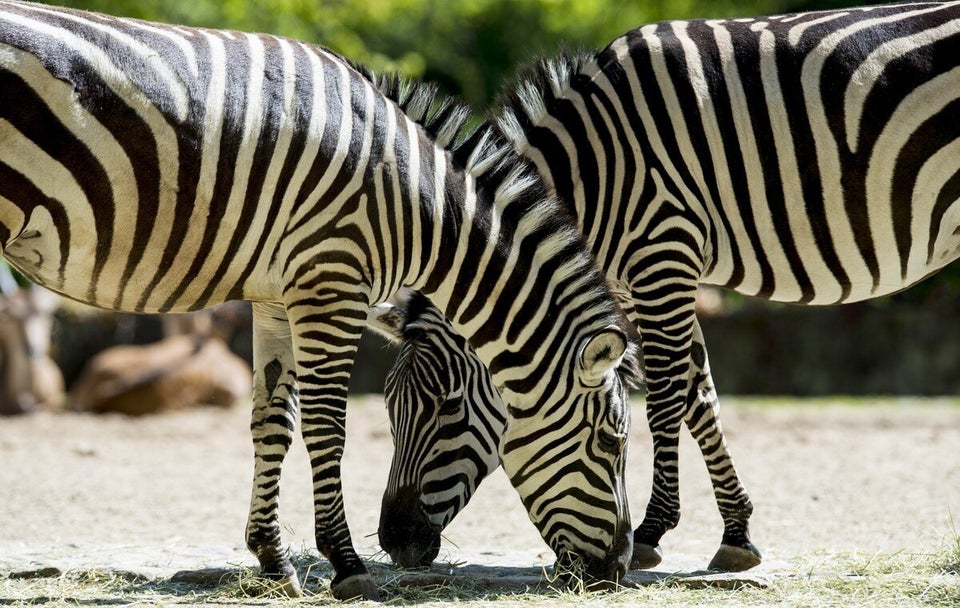 Animals sunbathe at Zoologischer Garten zoo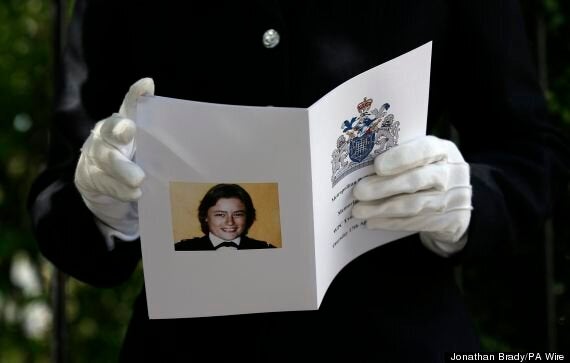 Murdered Yvonne Fletcher remembered. A police officer hands out copies of the Order of Service during a memorial service held in St James Square, London, to mark the thirtieth anniversary of the death of WPC Yvonne Fletcher.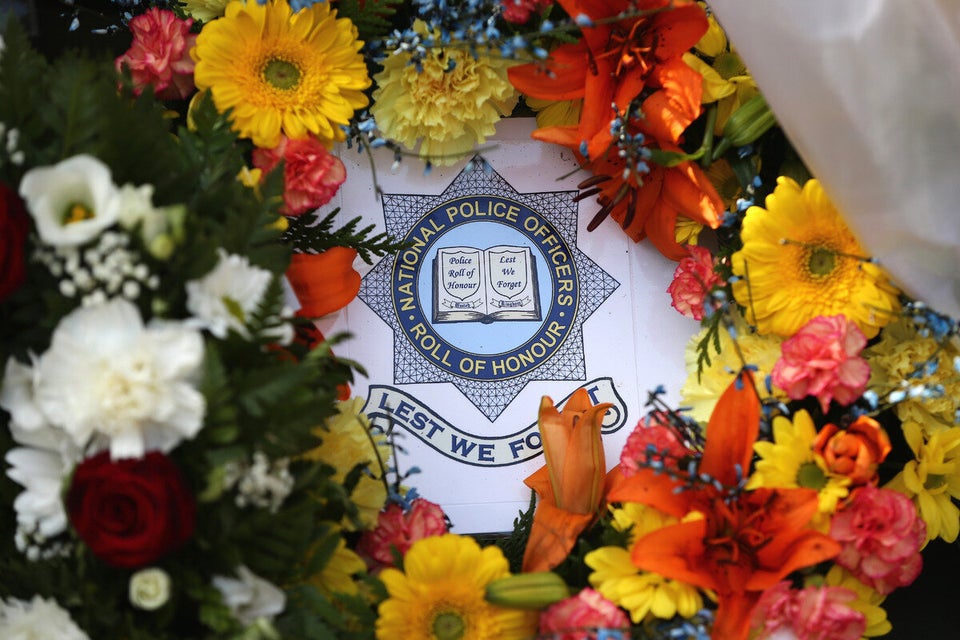 Murdered Yvonne Fletcher remembered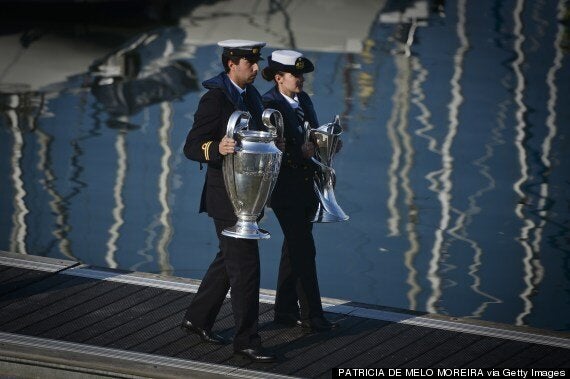 Two sailors hold the UEFA Champions League trophies at Belem's Marina in Lisbon during the UEFA Champions league trophy handover on April 17, 2014. The UEFA Champions League football Final will take place at the Luz Stadium in Lisbon on May 24, 2014.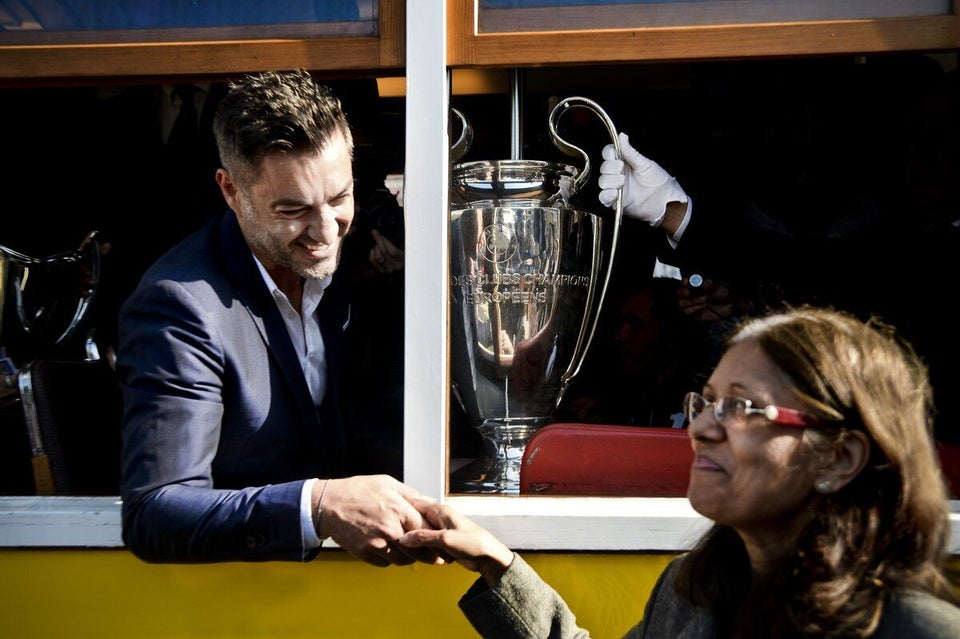 UEFA Champions League trophies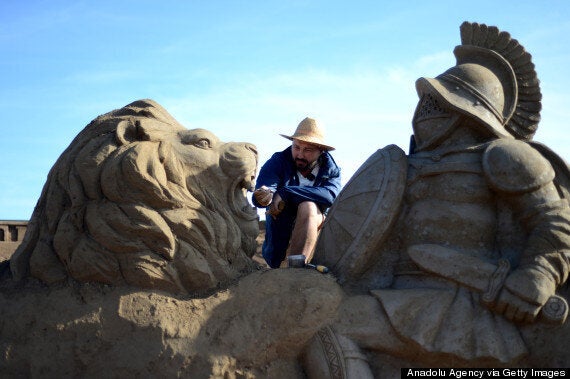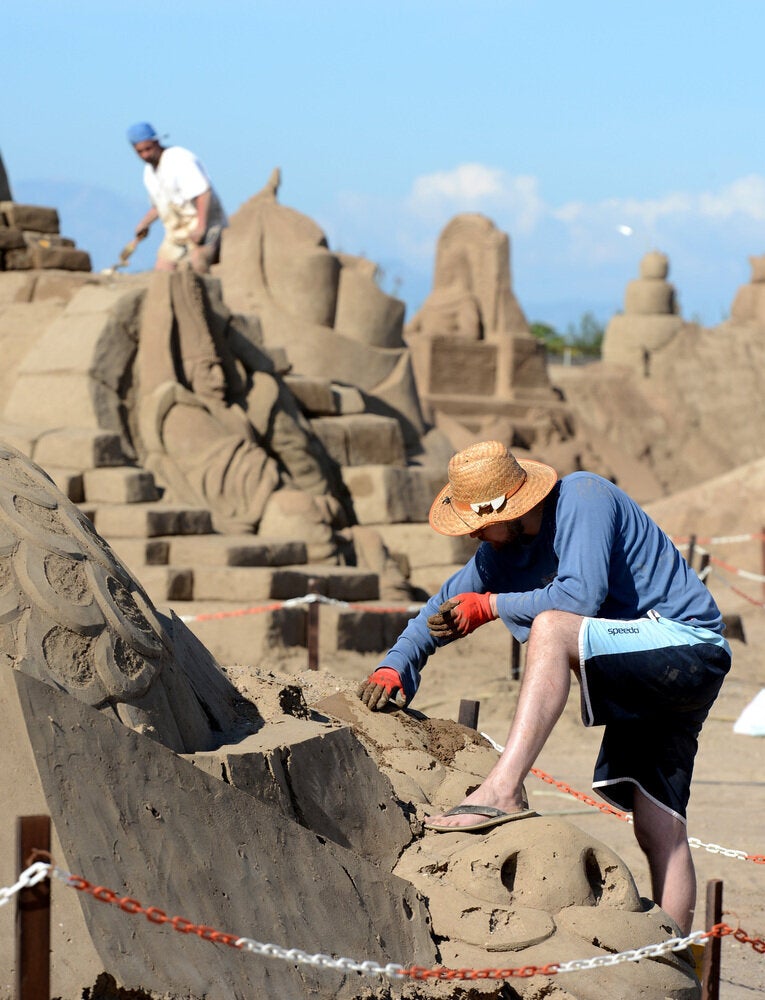 8th International Antalya Sand Sculpture Festival
8th International Antalya Sand Sculpture Festival A sand sculptor carves his work, Gladiator fighting with a lion, at Lara Beach on April 17, 2014 in Antalya, Turkey. 25 sculptors from 12 countries work on the sculptures for the 8th International Antalya Sand Sculpture Festival (SANDLAND) themed EMPIRES-2. The festival will be held from June 01 to November 15, 2014 at Antalya's Lara Beach.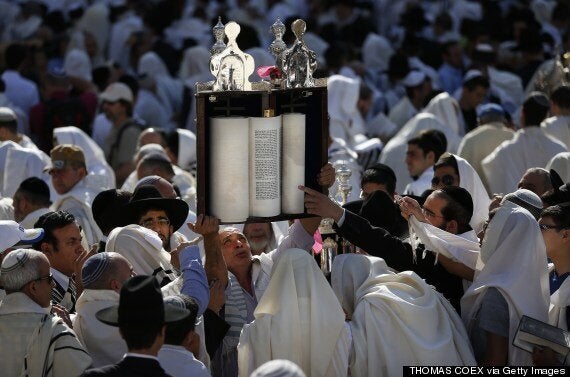 A Jewish man raises Torah scrolls during the Cohanim prayer (priest's blessing) during the Pesach (Passover) holiday at the Western Wall in the Old City of Jerusalem on April 17, 2014. Thousands of Jews make the pilgrimage to Jerusalem during the eight-day Pesach holiday, which commemorates the Israelites' exodus from slavery in Egypt some 3,500 years ago and their plight by refraining from eating leavened food products.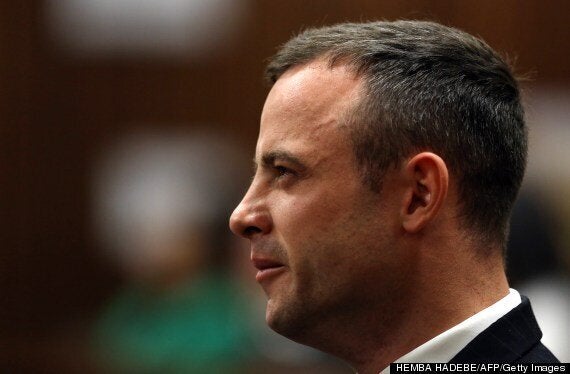 South African Paralympian Oscar Pistorius is seen in the dock on April 17, 2014 at the North Guteng High Court in Pretoria. The athlete's murder trial resumedt today before a two-week postponement. The prosecution on April 16 derided a forensic expert hired by Oscar Pistorius, accusing him of being unqualified to testify and rubbishing his account of the circumstances of Reeva Steenkamp's death. Philippines Holy Week Hooded Filipino penitents flagellate themselves as part of Maundy Thursday rituals to atone for sins on April 17, 2014 in suburban Mandaluyong, east of Manila, Philippines. The bizarre ritual is frowned upon by church leaders in this predominantly Roman Catholic country.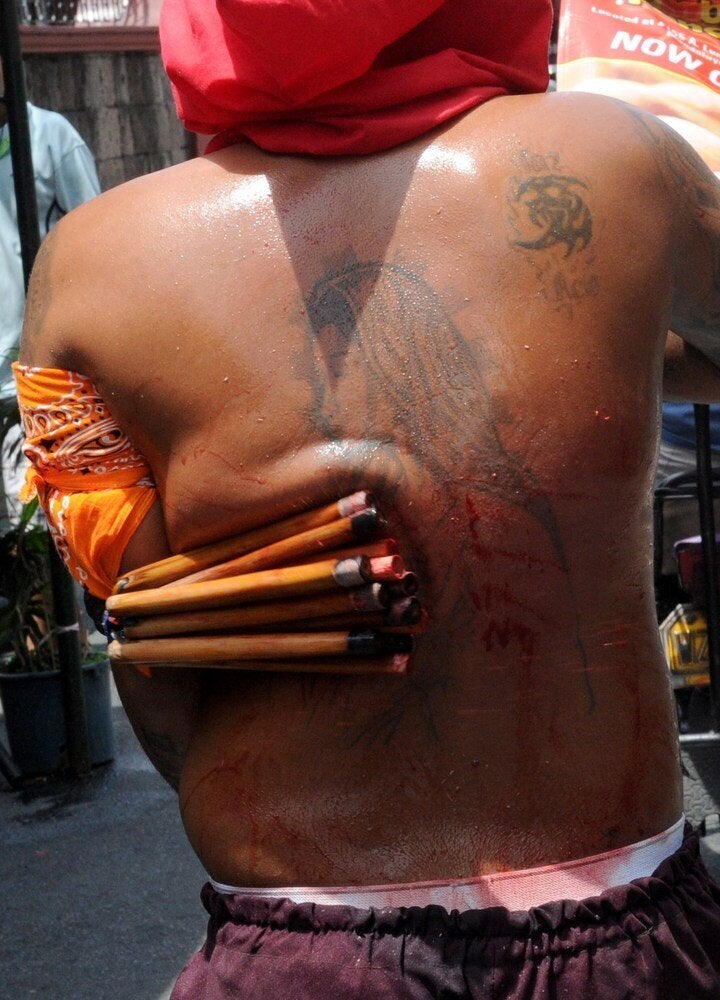 Philippines Flagellation Ceremony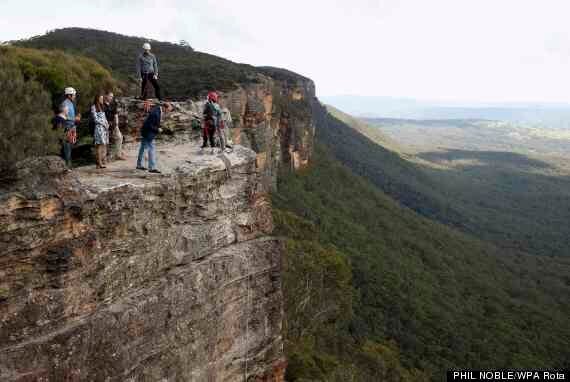 Britain's Prince William (C) looks over the edge of a cliff as he and his wife Catherine, the Duchess of Cambridge, visit the Narrow Neck Lookout and observe abseiling by the Mountain Youth Services group in the Blue Mountains town of Katoomba, west of Sydney April 17, 2014. Britain's Prince William and his wife Kate are undertaking a 19-day official visit to New Zealand and Australia with their son George Singapore Underwater Easter Bunny. A diver dressed as the Easter Bunny swims among sharks, rays and other species of fish in the Shipwreck habitat, Thursday, April 17, 2014 at the South East Asia Aquarium of Resorts World Sentosa, a popular tourist attraction in Singapore. The performance is part of the Easter celebrations.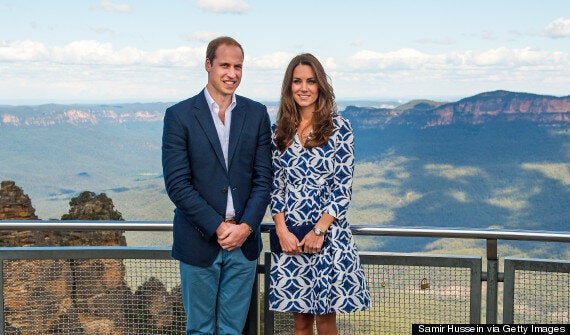 Catherine, Duchess of Cambridge and Prince William, Duke of Cambridge pose at Echo Point in the Blue Moutains on April 17, 2014 in Katoomba, Australia. The Duke and Duchess of Cambridge are on a three-week tour of Australia and New Zealand, the first official trip overseas with their son, Prince George of Cambridge