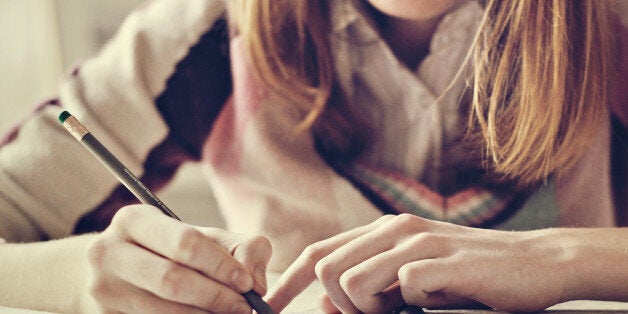 Most people considering university might assume that getting a degree means moving away from home and sitting in a lecture hall for three years.
But if you don't think the traditional three year course is for you, there are other options to consider that can offer flexibility and the opportunity to learn other skills while you're studying.
Part-time, flexible options are increasingly on offer from universities and colleges to enable you to fit your degree studies into the rest of your life. But according to the Higher Education Funding Council for England, the proportion of undergraduates taking part-time degree courses in England has fallen by 40% since 2010.
Which? University has advice on what other choices are out there and what each can offer:
Distance-learning degrees from UK universities have the same status as campus-based ones, but obviously they are much more flexible as you study wherever suits you, either part-time or full-time, at times you choose.
This type of studying can work well for people who are on a budget, as they typically cost less and – with the degree fitting in around your other commitments - you can work and complete work experience placements while you study.
Distance learning degrees, for which the biggest provider is the Open University, are often more flexible on entry requirements, and can be a good option for people who have health issues, caring responsibilities or other things that make it difficult to commit to being on campus.
Accelerated courses allow you to fast-track your way to a degree. By giving up the long summer holidays, you'll complete studying in just two years instead of three.
If you're looking to save money on course and living costs, this could be an attractive option for you, and you'll also be able to enter the working world and start earning a graduate salary a year earlier than most. But you'll need to be prepared to learn at a faster pace and handle a heavier workload - and potentially miss out on getting involved in the extra-curricular side of student life.
A number of university courses offer work placements, or sandwich years, as part of the degree. This can help set you apart when it comes to graduation as you have already gained experience in a working environment, and you will have established a relationship with one particular company.
According to 'The Graduate Market in 2013' report, more than half of high-profile graduate employers featured in the Times Top 100 said they'd be unlikely to offer a job to a graduate without any work experience, no matter how good their academic results or the university they attended. And about one in three graduates last year got a job with a company they'd worked for in the past. Of course, adding a period of work to your degree course can mean that your degree may end up taking longer than three years which may be a downside for some.
4. Further education degree
Many universities now run franchise-style undergraduate courses in further education (FE) colleges – meaning you can still end up with a degree without having to go to university. This can be a good option for people who want to live at home and study nearby as it's more likely there will be an FE college near you than a university, or if you want to study part-time.
The main difference will be the types and ages of students as FE colleges offer a wider range of courses including A-levels, BTECs and apprenticeships, but you may also notice there are smaller class sizes in FE colleges. But with fewer opportunities to socialise and get involved in things like clubs and societies, this option might not be so appealing if you're after that all-round 'student experience'.
Foundation degrees are work and career focused, normally taking two years to complete and equating to two thirds of a full honours degree. An optional top-up year is offered so students can convert the qualification to an honours degree if they wish, but it is a degree-level qualification in its own right so there is no need to do three years if you don't want to.
Subjects studied at foundation degree level are more vocational such as early years care, nursing and engineering. Courses are often available both part- and full-time so that students can fit their studying around their lifestyle or work, and don't have the same entry requirements as standard degrees. They can also be more appealing to employers as companies help to develop these degrees so they meet current employment needs.
Sponsored degrees are paid for by a company and can be competitive to get onto. But if you're successful, they allow you to get a degree, get paid throughout, and gain work experience with a particular company.
You will graduate without a student loan and a guaranteed job but of course this usually means you are committing to working for that company for a set time-period which can be both a positive and a negative depending on how much flexibility you want in your career.
Which? University is a free and independent website to help students make more informed decisions about higher education, featuring information on more than 30,000 courses and 286 universities and colleges to search and compare. It brings together facts and statistics from official sources, combined with real-life insight from students and the unbiased, expert analysis you'd expect from Which?.
Follow them on Twitter for tips, news and uni advice: @WhichUniUK