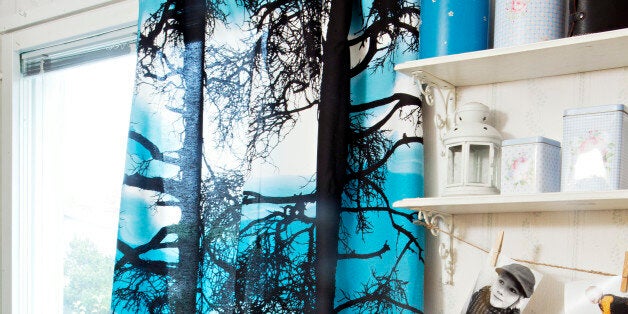 Whether you're looking for an easy way to lift a room or want to inject some colour into your space, curtains are a stylish and straightforward way of updating your home decor. Not to mention that they serve many a practical purpose: they help maintain your privacy, shut out the light, protect your furniture from the sun, and can help regulate the temperature in your room, keeping you cooler in summer and keeping in warmth in winter.
The right window dressing can instantly spruce up a space, whether you're looking to create a sumptuous atmosphere, add some vintage flair or turn your urban space into a rustic idyll. Curtains are a fabulous way of flaunting your personal style, whether you're a romantic who wants a dreamy voile design or a colour fiend looking to introduce funky degradé hues to your space.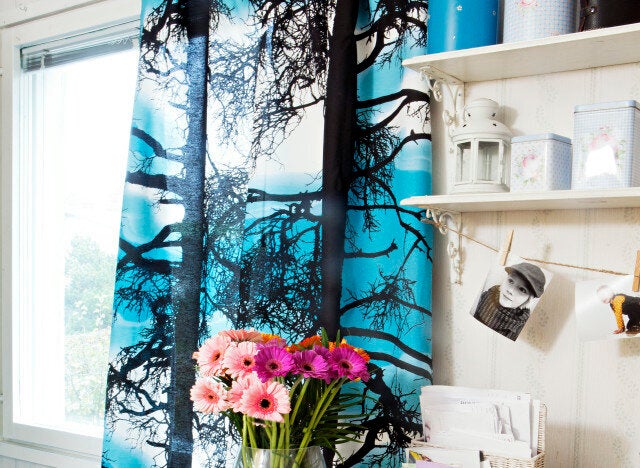 Curtains are also a smart way to organise your decor scheme: fall in love with a print and work your living room colour palette around it, or choose matching cushions and textiles to unify the look. And you can even accessorise your curtains for an elegant finish, adding tie-backs, tassels or trims to make a kid's room more playful or turn a bedroom into a boudoir.
Our favourite thing about picking new curtains? The bevy of ready-made options on offer feels infinite and curtains come in a range of price points to suit every budget. You're also certain to find a pair to suit your windows - no matter how large or small - thanks to made-to-measure services that take your favourite fabric prints and transform them into beautiful drapery.
Check out 10 amazing curtain designs below.