The weather forecast for the Easter weekend is decidedly iffy, at the time of writing, which is just as well since there is plenty of sport on the telly to binge on over the weekend.
On Good Friday, Sky Sports will be showing St Helens against Wigan Warriors and Warrington Wolves versus Widnes Vikings back-to-back from 12.15pm, if you are of the rugby league persuasion. Rugby union enthusiasts are reliant on BT Sport, who will show Harlequins and Leicester's Aviva Premiership match.
Sky Sports 1 will also televise two Championship matches. Firstly, the Lancashire derby between Blackpool and Burnley, which precedes Doncaster Rovers and Derby County's evening clash. Atlético Madrid, Primera Liga leaders, entertain Elche on Sky Sports 3, if that is preferable.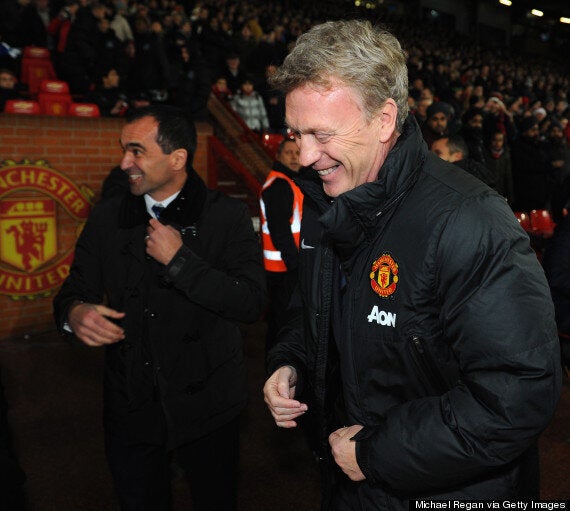 David Moyes' return to Everton will be televised live on Sunday
On to Saturday, BT Sport kick off a day of Premier League action with Fulham's trip to Tottenham at 12.45, but if you don't want to hear Michael Owen's voice there is always Leicester-QPR on Sky Sports 1. Alternatively, if you are a Motherwell or Celtic fan, their fixture is on Sky Sports 2.
Chelsea-Sunderland is the evening game at 5.30 on Sky Sports 1, although BT Sport are showing Juventus-Bologna and Hamburg-Wolfsburg at the same time, if you fancy something a bit more continental.
The snooker World Championship begins on Saturday, too, with BBC your port of call, as ever. Coverage starts at 10am on BBC2 and will run intermittently throughout the day, so the red button will come in handy over the weekend.
Sunday is a feast of football, with three vital games. Liverpool will (probably) attempt to usurp Chelsea again when they play at Norwich at the eye-rubbingly early time of midday. That is followed by Hull-Arsenal at 2.05 and Everton versus Manchester United at 4.10, so it might be a late Easter dinner.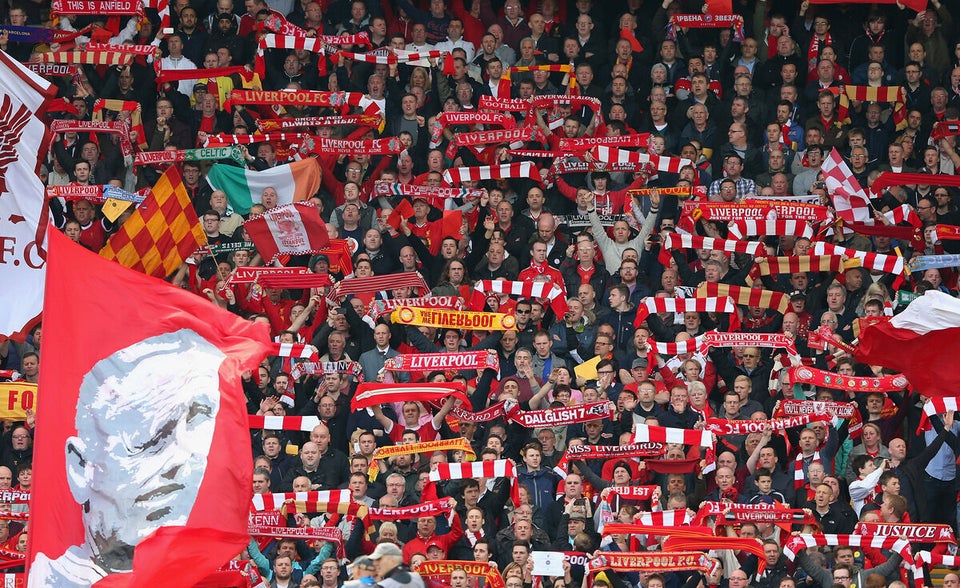 Liverpool 3-2 City
Before that, they'll be off at the Chinese Grand Prix at 8am, if you're an early riser. Lewis Hamilton will attempt to win three grands prix in a row for the first time in his career in the fourth race of the new season. There is also some more football in the evening, with wilting Barcelona playing host to Athletic Bilbao in what could be a lively Catalan-Basque encounter.
Easter Monday is a quieter affair, but there are 10 Championship games, with the standout fixture between Leeds United and Nottingham Forest on the box at 5.15, while League One champions elect Wolves' League One game with Leyton Orient beamed live at 12.15. The snooker will be on throughout BBC2, too.