Musharaf Asghar - better known as 'Mushy' from last year's smash documentary 'Educating Yorkshire' - has landed his very own show with Channel 4.
Mushy stole the show in the last series' moving finale, where he was seen overcoming his stammer - with help from his teacher Mr Burton - and delivering an emotional speech to his classmates and teachers, which helped him gain the C he needed in GCSE English.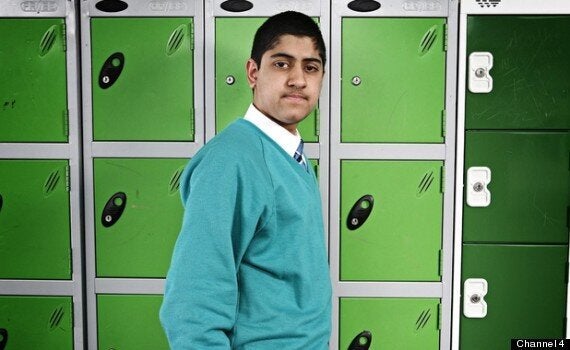 Musharaf 'Mushy' Asghar in 'Educating Yorkshire'
However, although since the show his speech has seen a vast improvement, the youngster still struggles with his speech, which he's hoping he can overcome in his newly commissioned series.
The teenager will star in the tentatively titled 'Stammer School', alongside a group of other youths who suffer from speech impediments. The new series will follow the young people as they go on a course to help them overcome their stammers.
Executive producer David Clews said: "Most of us take speaking for granted. Seeing Musharaf find his voice in 'Educating Yorkshire' was incredibly moving. It's a huge privilege to be able to follow Mushy and others as they attempt to beat their stammers, hopefully with life-changing results."
Meanwhile, Channel 4's Education Editor Ben Milligan - who commissioned the series - added: "'Stammer School' is a fantastic reflection of our current education strategy, it tackles issues relevant to a young audience in an engaging and inspiring way."
Meanwhile, the next series of 'Educating Yorkshire' - which itself was a sequel to 'Educating Essex' - will be set at a school in Walthamstow.
If you haven't seen the heartwarming speech Musharaf gave in the last 'Educating Yorkshire' you can watch it here:
href="http://www.facebook.com/HuffPostUKEnt"target="_hplink">LIKE US ON FACEBOOK

| FOLLOW US ON TWITTER
Popular in the Community