Top of the Barclays Premier League table with just four games remaining, if Liverpool are to claim their first championship since 1990 then they can do a lot worse than drawing on the experiences of their rivals down the East Lancs Road.
Do You Want Liverpool To Win The Premier League? (QUIZ)
Manchester United had lost just three games in Division 1 with four to play in 1992. They had not lifted the English League Championship trophy since 1967 and had rarely come close to emulating Best, Law and Charlton since, but the quarter-of-a-century wait was nearly over. Or so they thought.
United crumbled, as Nottingham Forest beat them at Old Trafford and a relegated West Ham United defeated them 1-0 at the Boleyn Ground. Hung, drawn and about to be quartered, the final blow came at - of all places - Anfield, as Ian Rush and Mark Walters extended the wait for a title in front of a delirious Kop.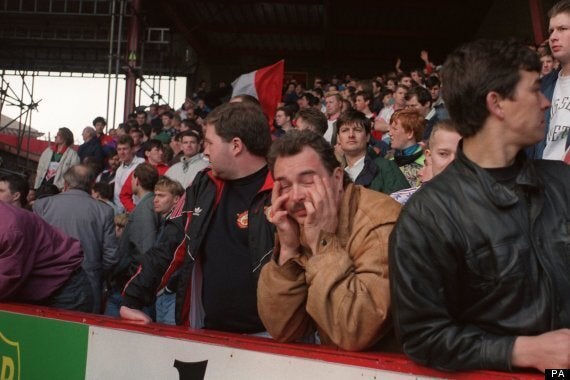 It all gets too much for one United fan at Anfield in 1992
One Liverpool fan unfurled a banner which read "Have you ever seen United win the league?"
One United fanzine had prematurely published a front cover headlined "Champions at last". To exacerbate this excruciating experience, Alex Ferguson's side had lost the league to another local and historic rival in Leeds United.
Although some Liverpool first-teamers were not even born on the day they thwarted United 22 years ago, a history lesson could be in order. Ferguson often cited the nightmare at Anfield as a turning point in United's quest for the league, which they finally won the following season. However, Liverpool, in their 24 barren championship years, have not experienced anything like the trauma United did on 26 April 1992.
The closest Liverpool came to a league win was five years ago. They recovered superbly from Rafael Benítez's ludicrous and ill-advised "facts" speech in January but were vying with the strongest United squad in their history. Benítez's side won 10 of their final 11 matches, yet United had games in hand due to participating in the Club World Cup and reaching the FA Cup semi-finals. The moment Federico Macheda wiped the smile of Liverpool's faces with that astonishing stoppage-time winner against Aston Villa, United never relinquished control and won the league with a game to spare.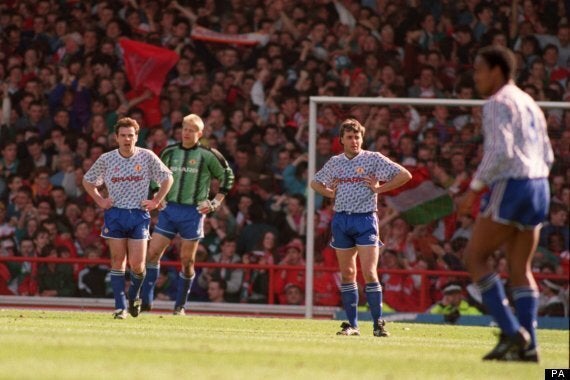 A crestfallen McClair, Schmeichel, Donaghy and Ince wish they were anywhere but Anfield
Liverpool arguably have a trickier run-in than United did in 1992. Although Newcastle represent an effective bye on the final day of the season and a trip to a Crystal Palace side safe from relegation before that, the potentially decisive visit of Chelsea on Sunday week follows an away day at Norwich, scrapping to break away from the relegation quagmire, but battered 3-0 and 5-2 at Carrow Road by Liverpool on the last two occasions.
What has worked in Liverpool's favour this season is the lack of fixture congestion. United had to play five games within a 10-day period in 1992, whereas Liverpool's ascension to title challengers has been helped by no European obligations this term. One of the biggest downsides about the Thursday-Sunday scheduling is clubs are playing catch-up.
José Mourinho had similar qualms during 2006-07. United's springtime wins against Fulham, Liverpool and Bolton Wanderers all kicked-off at lunchtime and their three o'clock victory over Blackburn preceded Chelsea's tea-time trip to Watford. When Chelsea beat Tottenham at lunchtime on 7 April, United went on to lose at Portsmouth later that day, trimming their lead down to three points. It perhaps explained why United's away match at Everton and Chelsea's home game with Bolton on 28 April both kicked-off at the same televised time of 12.45, which is unheard of just seven years on.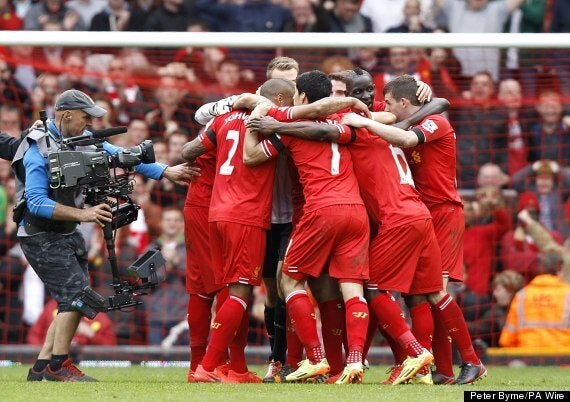 Liverpool's victory against Manchester City has put them two points clear at the top of the table
Ferguson valiantly attempted to keep United fresh in 1992 but, with a relatively small squad (15 players played over 20 games), was bound to hit a brick wall. Liverpool's depth under Brendan Rodgers is not vast but either Joe Allen or Lucas Leiva will deputise for the suspended Jordan Henderson over the next three matches and the likelihood is Daniel Sturridge will be fit to face Norwich.
In 1995, Ferguson hoped Kenny Dalglish's Blackburn would "do a Devon Loch".
"Is that an expanse of water in Scotland?" Dalglish asked. Blackburn kept their nerve and won the league. Ferguson will be hoping Liverpool trip up instead.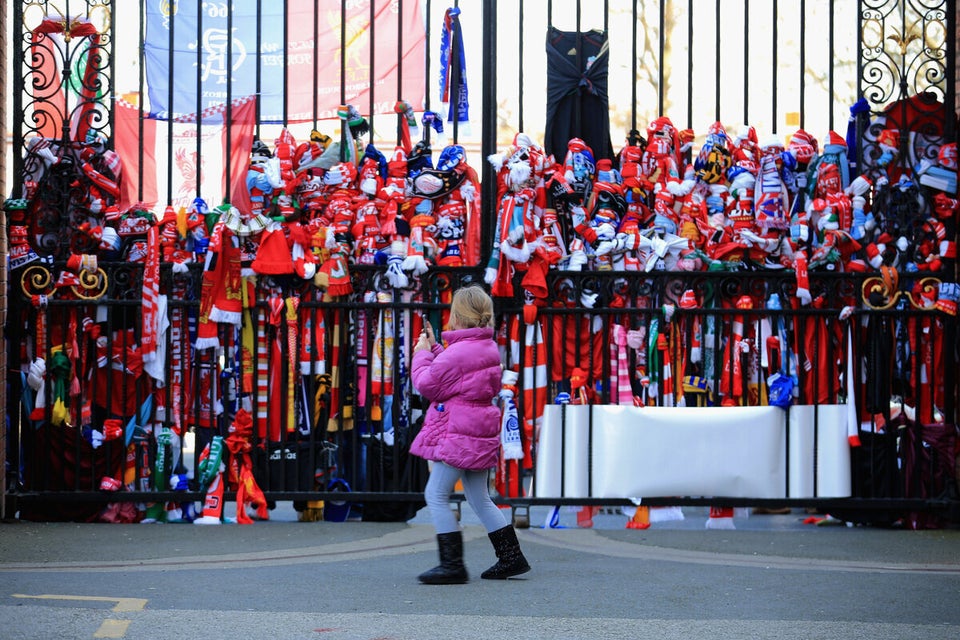 Hillsborough memorial service
Popular in the Community