Pictures of the day from The Huffington Post brings you the very best news and sports images, from around the world chosen and created by our own photo editors, Elliot Wagland, Tahira Mirza and Michael Cripps.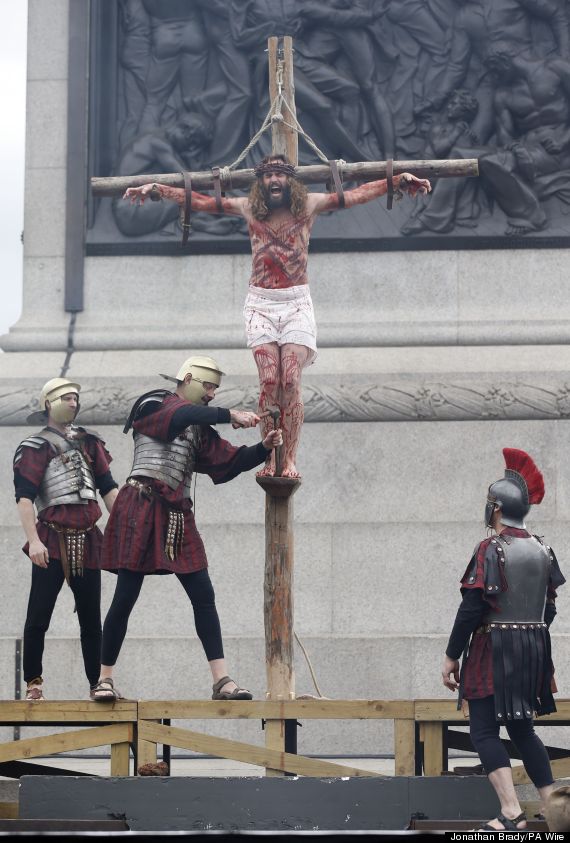 The Passion of Jesus is performed by Wintershall Players in Trafalgar Square, London.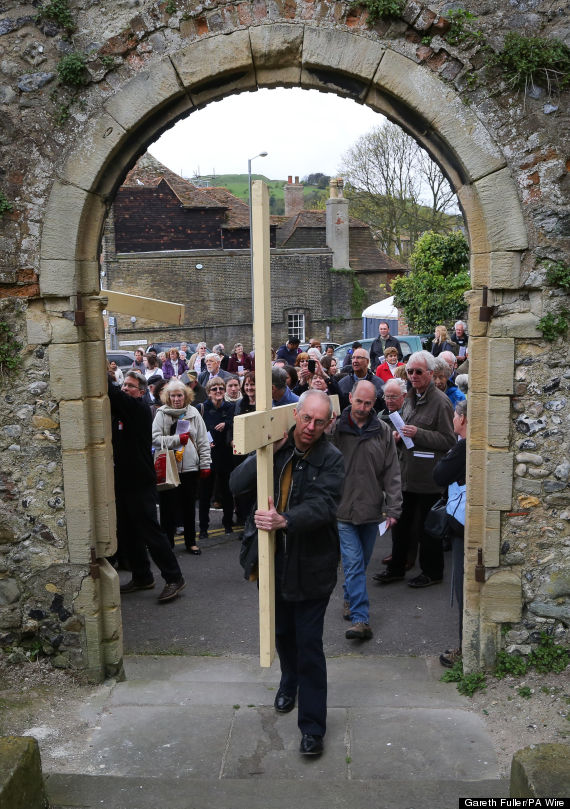 The Archbishop of Canterbury Justin Welby carries a cross through Dover, Kent, during the Procession of Witness ahead of delivering a sermon in the market square.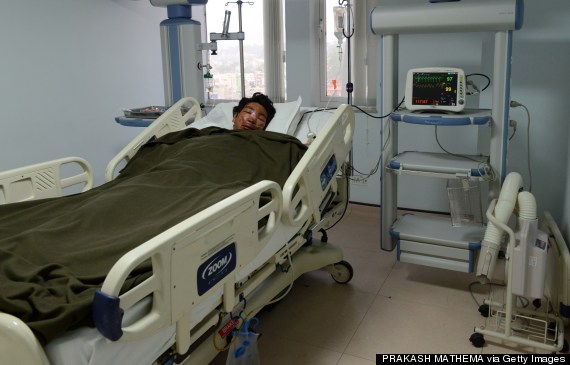 Nepalese mountaineer, Dawa Tashi Sherpa, survivor of an avalanche on Mount Everest, lies in the Intensive Care Unit (ICU) at Grandi International Hospital in Kathmandu on April 18, 2014. At least 12 Nepalese guides preparing routes up Mount Everest for commercial climbers were killed by an avalanche in the most deadly mountaineering accident ever on the world's highest peak, officials and rescuers say.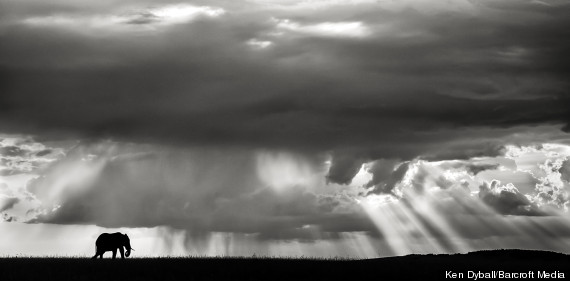 These stunningly atmospheric shots show animals in the Serengeti contending with threatening-looking storm clouds.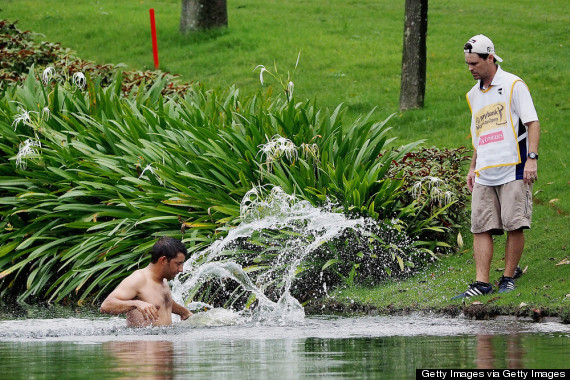 Spain's Pablo Larrazabal jumps into a water hazard in an attempt to avoid attacking hornets during round two of the 2014 Maybank Malaysian Open at Kuala Lumpur Golf & Country Club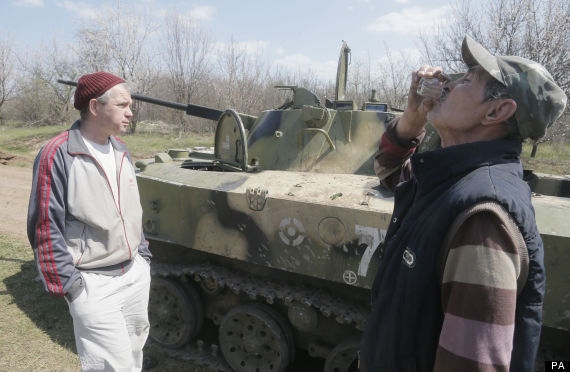 A local resident drinks vodka by an airborne combat vehicle which was destroyed during a Ukrainian night operation at the village of Horodychtvo, near Kramatorsk, Eastern Ukraine, Friday, April 18, 2014. Ukraine is hoping to placate Russia and calm hostilities with its neighbor even as the U.S. prepares a new round of sanctions to punish Moscow for what it regards as fomenting unrest.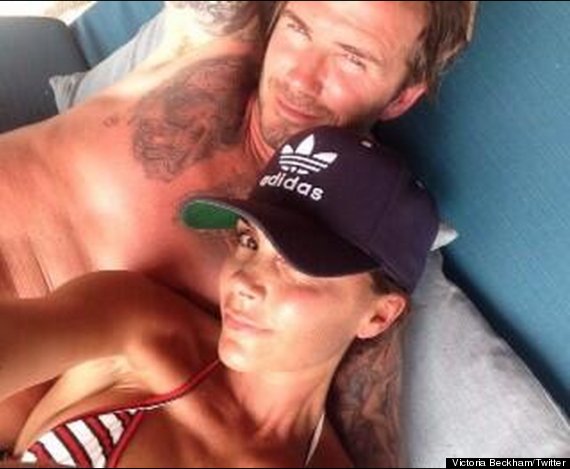 Victoria Beckham posts a selfie with topless husband David. The singer turned fashion designer is celebrating her 40th birthday with a family holiday to the Grand Canyon in Utah.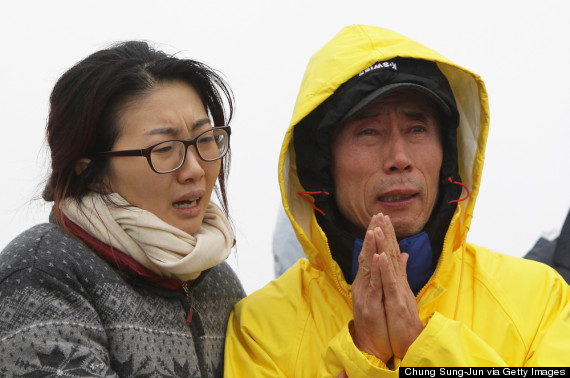 Relatives weep as they wait for missing passengers of a sunken ferry at Jindo port on April 18, 2014 in Jindo-gun, South Korea. At least twenty five people are reported dead, with 290 still missing.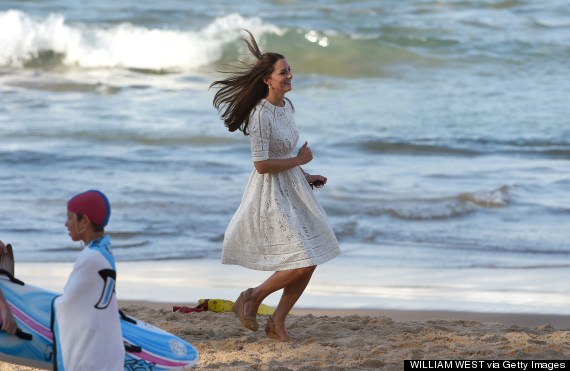 Catherine, the Duchess of Cambridge, runs along the beach at Manly, on Sydney's north shore on April 18, 2014. Britain's Prince William, his wife Kate and their son Prince George are on a three-week tour of New Zealand and Australia. Singapore Underwater Easter Bunny. A diver dressed as the Easter Bunny swims among sharks, rays and other species of fish in the Shipwreck habitat at the South East Asia Aquarium of Resorts World Sentosa, a popular tourist attraction in Singapore. The performance is part of the Easter celebrations.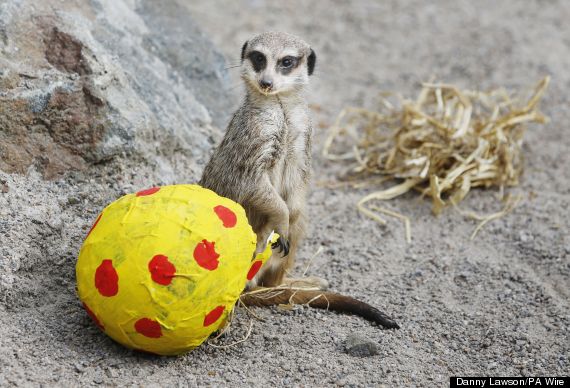 Meerkat enclosure at Edinburgh Zoo. A meerkat with an Easter Egg during the opening of a new meerkat enclosure at Edinburgh Zoo.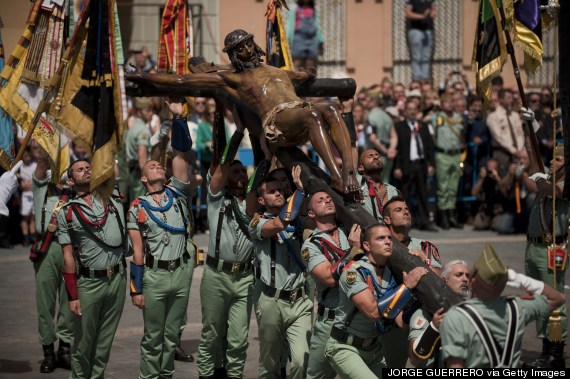 Members of the Spanish Legion carry a statue of the Christ of the Good Death to the Santo Domingo de Guzman church during a Holy Week procession in Malaga, Southern Spain. Christian believers around the world mark the Holy Week of Easter in celebration of the crucifixion and resurrection of Jesus Christ.