Real Madrid coach Carlo Ancelotti lauded Gareth Bale sensational Copa Del Rey final-winning goal which secured Real Madrid their first trophy of the season against Barcelona.
The Welsh winger galloped towards goal with five minutes remaining and had to surge through the technical area to evade Barça defender Marc Bartra before he nutmegged goalkeeper Pinto to seal Madrid's 19th Copa del Rey win.
Bartra had pulled Barcelona back into the game with a powerful header to cancel out Angel di María's first-half opener, but it was Bale's first match-winning goal since joining Madrid which had Ancelotti purring.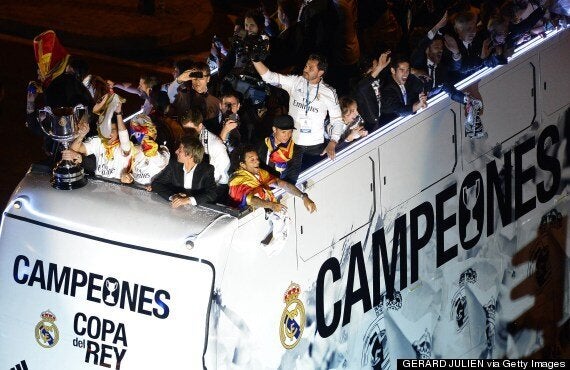 "Lads, whatever you do, don't give the cup to Sergio."
"It was his most important goal, it was the most defining moment of the game," Ancelotti said in the post-match press conference.
Midfielder Xabi Alonso, brought to his knees by the winner, added: "The goal was incredible , I don't think I've seen anything like it. It looked like the ball was going out and he was under pressure, he ran off the pitch to keep it in, it was just amazing.
"Now we have the taste of victory. It was a really exciting game, with both sides playing at their best."
Madrid celebrated their first piece of silverware in nearly two years with an open-top bus parade, three years on from when Sergio Ramos dropped the Copa del Rey trophy.
Barcelona's decline this season will intensify the speculation over coach Tata Martino's future, but the beleaguered Argentine vowed to fight on.
"I am hurting due to the defeat and for the people that came here with great expectations to support us, but we still have a lot left in the tank," he said.
"There is no recipe for recovery. The league doesn't look favourable for us but we are obliged to fight on until the last day."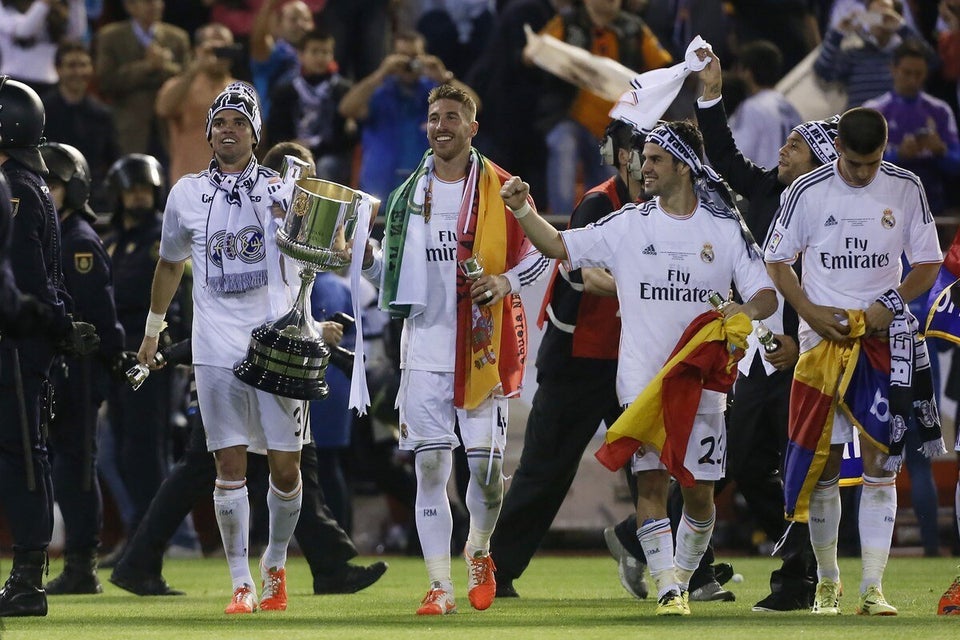 Madrid win Copa del Rey