Ikea is determined to tackle climate change, one meatball at a time.
The Swedish giant sells a staggering 150 million meatballs in its cafes each year because, admit it, most of us frequent the store for its food, rather than its flat-packed furniture - that DIY can wait.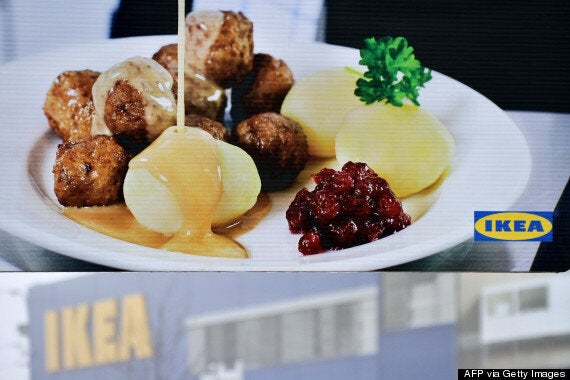 The meatballs are currently the least environmentally-friendly item on the Ikea menu, due to the high carbon dioxide emissions involved in the farming process and high methane gas emissions from cattle.
As a result, the store is developing a new "green" version of the delicacy to cut carbon emissions and help tackle climate change.
An Ikea spokesman confirmed: "We will continue to sell the regular meatballs. However, we will provide lower carbon alternatives; a chicken meatball and a veggie ball are under development."
Some of Ikea's meatballs were found to contain horsemeat last year, leading to the product being temporarily withdrawn.
But desperate Ikea punters didn't care and the store has claimed people were "begging" them to put the meatballs back on the menu whatever was in them.
"We have a lot of couples who come to Ikea because the husbands like the meatballs. So we had wives contacting us, saying, 'please whatever it takes, get them back on the menu'," Yarrow explained.