 An arrest warrant is being sought for the captain of the South Korean ferry that sank, it has emerged.
Warrants are also being sought for two other crew members of the ferry, police said.
Earlier on Friday the captain had been accused of abandoning the stricken ship despite announcements telling passengers to stay inside cabins.
It was also being investigated whether the captain, who had been named in reports as Lee Joon-seok, a 69-year-old, had also managed to get hold of one of the first rescue boats.
It was also revealed that a junior officer was at the helm of the ferry when it capsized.
Lee Joon-seok appeared on television on Thursday to apologise to victims and their relatives.
Story continues below slideshow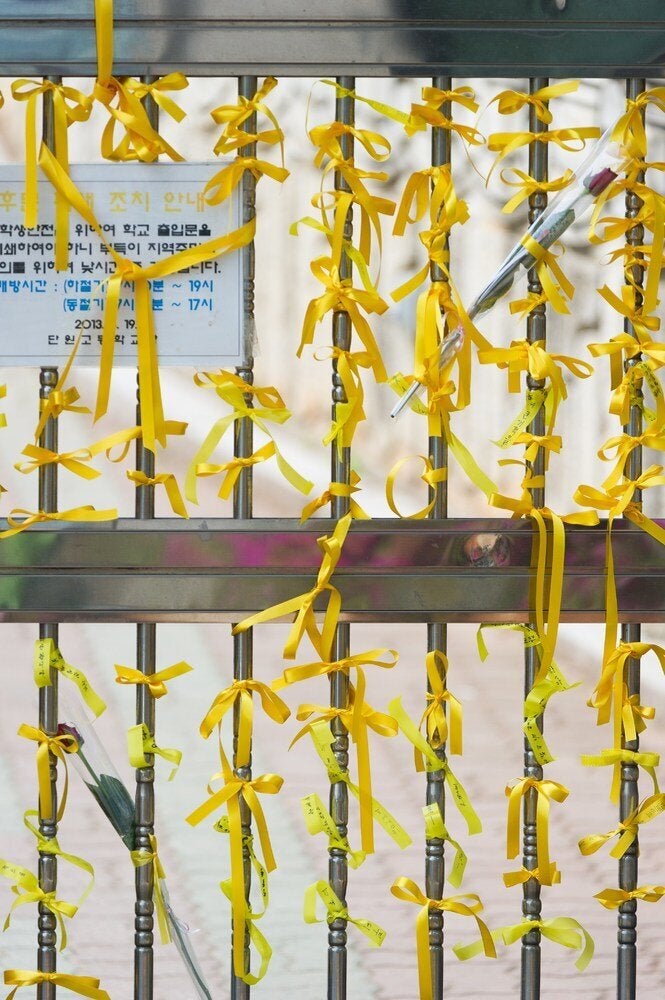 South Korean Ferry Sinks
Kang Min-Kyu, 52, was one of more than 300 teachers and students on board the Sewol ferry and was reported missing on Thursday night.
His body was found near the school gymnasium on Jindo island where many of the relatives and rescued people have been staying, according to Yonhap news agency.
The death toll from the ferry disaster stands at 28, with 268 people still missing. So far 179 people have been rescued.
The multi-story ferry, called Sewol, carrying 475 people, mostly high school students, tipped over at 8:58 am on Wednesday, leaving almost 300 people missing out at sea despite overnight rescue efforts.
According to the BBC, investigations are focusing on the sharp turn the vessel took before it started listing and whether an evacuation order by the captain could have saved lives.
Popular in the Community