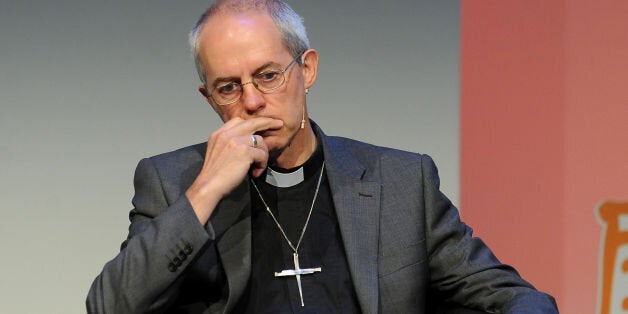 The Archbishop of Canterbury has said the Anglican Church should not give up the debate about whether to accept gay marriage, despite the matter leading to the mass killings of Christians in other countries.
"You look at some of the gay, lesbian, LGBT groups in this country and around the world - Africa included, actually - and their experience of abuse, hatred, all kinds of things. We must both respond to what we've done in the past and listen to those voices extremely carefully."
Speaking on a live phone-in on LBC radio on April 4, Archbishop Welby said he visited the grave of 369 bodies during a recent visit to Africa, where it was believed "if we leave a Christian community here we will all be made to become homosexual, and so we will kill all the Christians."
But he told the paper that this did not mean that the Church should stop talking about the topic of gay marriage following the recent change in the law at home.
"What I said is that I have been in places where that has been the reason given for attacking people," the Archbishop said.
"Now, as I said then - that doesn't mean that you don't do certain things. That would just be giving in to that kind of terror.
"You can't say, 'We're not going to do X, which we think is right, because it will cause trouble'. That's ridiculous."
Last month, same-sex marriages became legal in England and Wales after a change in the law was voted in by MPs.
Although the Church is legally exempt from carrying out same-sex weddings, it is due to hold a consultation on whether to introduce informal blessing-like services.
While it is advising its clergy to offer pastoral support to members of their congregation in same-sex marriages, gay ordained priests have been barred from being wed.
However, this was defied when Canon Jeremy Pemberton wed his long-term partner Laurence Cunnington last Saturday.
The move means Canon Pemberton may now face a disciplinary process for his defiance of the Church's rules.
Related