Mark Webber hailed Porsche's return to sportscar racing as "a great day" after he helped the German team to a podium place at the 6 Hours of Silverstone.
The ex-Formula 1 driver claimed third place at the opening round of the World Endurance Championship in the Porsche 919 Hybrid he shared with Timo Bernhard and Brendon Hartley in a race cut short by torrential rain.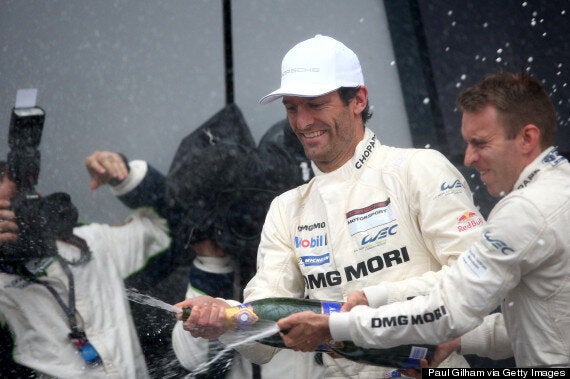 Mark Webber anticipates some 'great racing' throughout 2014
Speaking after the event, the former Red Bull driver said: "It's a great day for sportscar racing. To have Porsche back on the podium is incredible and the effort from the team has been astronomical.
"I'm happy to have played a small role in the effort that's gone in from the team and everyone back at the factory to get to this point. Timo and Brendon drove exceptionally as well."
Webber described his return to sportscar racing for the first time in 15 years as a "great experience" but admitted luck played a part in the result.
"It was a tough race for all the drivers with tricky conditions, and drizzle on slick tyres is never easy. We managed to dodge a few bullets and survived some of the tricky phases.
"We're going to have some great racing this year."
In spite of the second 919 Hybrid's failure to finish, Porsche's management team were pleased with the car's debut performance with team principal Andreas Seidl saying the third place finish was a "well deserved reward" for the work done since the car's first appearance in June last year.
"During the race we have made the right calls and our drivers didn't make any mistakes in the most difficult conditions," he added. "This was a first class job."