A British tourist has been detained in Sri Lanka for having a Buddha tattoo on her arm and will be deported.
According to a police statement, the woman was arrested at the country's main international airport on Monday and appeared before a magistrate who ordered her deportation, AFP reports.
The BBC has named her as Naomi Michelle Coleman. A spokesman for the Foreign and Commonwealth Office tells Huffington Post UK: "We are aware of the detention of a British national in Sri Lanka and we stand ready to provide consular assistance."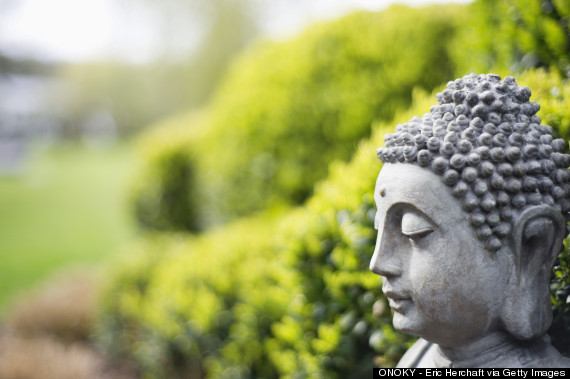 Sri Lanka has shown sensitivity to perceived threats against Buddhism in the past (file picture)
While the charges against the woman have not been specified, Sri Lanka has previously shown sensitivity to perceived threats to Buddhism – the nation's majority religion.
Last year a British tourist was denied entry to the country at Colombo's international airport because he spoke "very disrespectfully" when asked about a Buddha tattoo on his arm.
Sri Lanka's Adaderana newspaper cited an immigration official as saying such views would have constituted a "threat to his own safety" in the country.
In 2010 American singer Akon was denied a visa after protests over one of his music videos, which featured scantily-clad women dancing in front of a statue of Buddha.